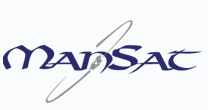 [SatNews] "...[the Company] is driving some of the most innovative and impactful commercial strategies that I have seen in the satellite industry in the past decade."
ManSat Limited today announced the addition of three new members to its Advisory Board: Mr. Gregg Daffner of Hong Kong, Mr. Michael Potter of Texas and Mr. Mark Rigolle of Luxembourg.
Each new member of ManSat's Board of Advisors is an experienced satellite and telecommunications industry leader in their own right and all bring added value to ManSat, its clients, and its core offering—working on behalf of the Isle of Man Communications Commission in satellite filing at the International Telecommunications Union (ITU) in Geneva.
Mr. Daffner said: "ManSat has brought Free Enterprise to this unique sector in Space and implemented it. I've seen it come as a concept taken through to reality, now serving some of the industry's leading companies. I'm honored to join the team." Daffner is Chief Executive Officer of GapSat Limited and is the former President and co-founder of Asia Broadcast Satellite (HK) Ltd. Prior to joining ABS, Mr Daffner served as President of G3 Global Communications Consulting where he was responsible for satellite telecom ventures. He has held senior executive positions with PanAmSat, Lockheed Martin Global Telecommunications, Cable and Wireless Hong Kong Telecom, Lockheed Martin Intersputnik, Q-east broadband, and served as Director of International Policy for the National Telecommunications and Information Administration (NTIA) of the U.S. Department of Commerce.
Mr. Potter said: "ManSat is driving some of the most innovative and impactful commercial strategies that I have seen in the satellite industry in the past decade." Potter is a main board director of Global Connect and a director of Paradigm Ventures. He is also a main board director of the Manna Energy Foundation and a senior fellow of the International Institute of Space Commerce. Mr. Potter is the former Vice-Chairman, President and co-founder of Esprit Telecom plc and a former international telecommunications analyst at the Center for Strategic & International Studies (CSIS) in Washington, D.C.
Mr. Rigolle said: '"I have been tracking ManSat's performance for many years now and have always been impressed by the value add they have been able to create for the satellite industry. I look forward to helping to shape the next years of this exciting company.'"Rigolle is a Co-Founder and Board Member of the satellite broadband company, Kacific, and he also serves as the Chief Financial Officer of GapSat. Mr. Rigolle served as the Chief Executive Officer of O3b Networks Limited from February, 2010 to March, 2011. Mr. Rigolle served as Chief Financial Officer of SES S.A. (Formerly SES Global SA) from July 1, 2004 to February 2010. He joined SES Global from Belgacom, where he held various positions in the Financial and Strategic Areas as Chief Strategy & Business Development Officer and Chief Financial Officer. Prior to joining Belgacom, he worked for ABN AMRO and for Sanwa Bank. Mr. Rigolle has served as a Director of SES ASTRA S.A., SES AMERICOM, Inc. NSAB, AsiaSat and Star One. Mr. Rigolle holds a degree in economic sciences from Katholieke Universiteit Leuven.
Christopher Stott, Chairman and CEO of ManSat said: "We are delighted Mr. Daffner, Mr. Potter, and Mr. Rigolle have joined us. Their addition to our Board of Advisors adds superb new talent to our existing team, which is crucial in taking ManSat forward in the future." ManSat carries out satellite filings for the Isle of Man under a contract with the Isle of Man Government's Communications Commission. Isle of Man's satellite filings are made to the International Telecommunications Union (ITU) in Geneva via the administration of the United Kingdom (Ofcom).
Established in May 1998, ManSat Limited is a Manx registered and Manx owned private company limited by shares and headquartered in Douglas in the Isle of Man, with offices and representation in the United Kingdom and the United States.