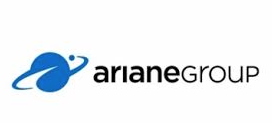 It will be a first for the ArianeGroup at Satellite 2018 as its subsidiaries Arianespace, Pyroalliance, and Sodern, will all be present and sharing booth 1109, in Hall 2.
FYI- the ArianeGroup is a joint venture that was created by Airbus and Safran to restructure the European launcher sector, which is the lead contractor for Ariane launch vehicles, such as the often used Ariane 5. They are also responsible for the development of the new-generation Ariane 6, whose maiden flight is planned for 2020. Arianespace provides launch services for all types of satellites into all orbits, and has launched more than 570 satellites since 1980, using its family of three launchers, Ariane, Soyuz and Vega, from launch sites in French Guiana (South America) and Baikonur, Kazakhstan.
In addition there is a new logo and brand architecture, ArianeGroup which also includes several subsidiaries:
Arianespace
APP
Cilas
Eurockot
Nucletudes
Pyroalliance
Sodern
At the trade show the companies will be revealing their activities ranging from the latest satellite propulsion systems and equipment to the multi capabilities of their launch services and their major project, Ariane 6, all made possible by more than 9,000 employees in the ArianeGroup.
For orbital propulsion, ArianeGroup provides chemical, electrical and hybrid solutions with everything from components, modules and thrusters to the complete propulsion subsystems. Featured products on display at Satellite 2018 include the latest developments in satellite propulsion with special focus on electric propulsion solutions for the geostationary and navigation sectors, in-orbit servicing (RIT 2X subsystem), and the small satellite market, including constellations (Integrated Electric Propulsion plug-in module).

Arianespace is a subsidiary of ArianeGroup, which holds 74 percent of its share capital, with the balance held by 17 other shareholders from the European launcher industry.
Pyroalliance is a 90 percent subsidiary of ArianeGroup with extensive experience and expertise in pyrotechnic and mechanical products for the satellite, launcher, and defense markets. At Satellite 2018, the company will be exhibiting pyrotechnic equipment with hold-and-release mechanisms designed to eject satellites into low Earth orbit, a particularly efficient solution for constellations.

Sodern is a provider of star trackers and optronic equipment for the space and defense markets, and provides equipment for small satellites and constellations. At Satellite 2018, Sodern will exhibit everything from attitude sensors, from the modular Hydra product to its latest-generation star tracker Auriga, specifically designed for small satellites and already setting a record for lightness, volume reduction, and competitiveness.