[Satnews] IsoTropic Networks, a leading satellite teleport services provider and iDirect Host Network Operator (HNO), today announced that they have expanded their service offerings, being the first teleport to successfully light-up and close the link with Eutelsat 115WB "Hunter Beam".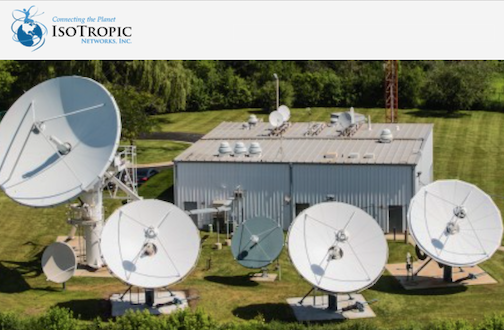 Eutelsat 115 WB will be used for IsoTropic Networks and Hunter Communications growing clientele in the aero, maritime and business markets. The satellite is the first all-electric spacecraft for Eutelsat Communications, providing coverage from Alaska and Canada down to South America, with unique coverage over the Galapagos and Easter Island.
"We are thrilled to be the first provider on board with the newest technology and service available to our clients. The bandwidth through Hunter Communications will allow us to offer cost-effective solutions for clients requiring data services for high-performance applications such as aero, corporate networks, government initiatives, broadband connectivity, cellular backhaul, oil & gas and mobility services." said Hank Zbierski, Chief Catalyst of IsoTropic Networks.
Brent Perrott, President of Hunter stated, "We have a long relationship working with IsoTropic Networks in delivering satellite networks. IsoTropic has a world class Teleport based in Lake Geneva, Wisconson and their expertise of iDirect platforms provides a great partner to access our new "Hunter Beam" on E115WB to provide service across all of Canada.