After numerous delays this last week, NOAA's first of four highly advanced polar-orbiting satellites, equipped with next-generation technology and designed to improve the accuracy of U.S. weather forecasts out to seven days, was launched.
NASA launched the Joint Polar Satellite System-1 (JPSS-1) on a United Launch Alliance Delta II rocket from Vandenberg Air Force Base, California, at 1:47 a.m. PST Saturday.
Approximately 63 minutes after launch the solar arrays on JPSS-1 deployed and the spacecraft was operating on its own power. JPSS-1 will be renamed NOAA-20 when it reaches its final orbit. Following a three-month checkout and validation of its five advanced instruments, the satellite will become operational.
"Launching JPSS-1 underscores NOAA's commitment to p— greater confidence in weather forecasts up to seven days in advance, including the potential for severe, or impactful weather," said Stephen Volz, director of NOAA's Satellite and Information Service.
JPSS-1 will join the joint NOAA/NASA Suomi National Polar-orbiting Partnership satellite in the same orbit and provide meteorologists with observations of atmospheric temperature and moisture, clouds, sea-surface temperature, ocean color, sea ice cover, volcanic ash, and fire detection. The data will improve weather forecasting, such as predicting a hurricane's track, and will help agencies involved with post-storm recovery by visualizing storm damage and the geographic extent of power outages.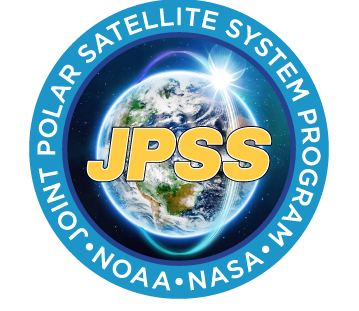 "Emergency managers increasingly rely on our forecasts to make critical decisions and take appropriate action before a storm hits," said Louis W. Uccellini, director of NOAA's National Weather Service. "Polar satellite observations not only help us monitor and collect information about current weather systems, but they provide data to feed into our weather forecast models."

JPSS-1 has five instruments, each of which is significantly upgraded from the instruments on NOAA's previous polar-orbiting satellites. The more-detailed observations from JPSS will allow forecasters to make more accurate predictions. JPSS-1 data will also improve recognition of climate patterns that influence the weather, such as El Nino and La Nina.
The JPSS program is a partnership between NOAA and NASA through which they will oversee the development, launch, testing and operation all the satellites in the series. NOAA funds and manages the program, operations and data products. NASA develops and builds the instruments, spacecraft and ground system and launches the satellites for NOAA. JPSS-1 launch management was provided by NASA's Launch Services Program based at the agency's Kennedy Space Center in Florida.
"Today's launch is the latest example of the strong relationship between NASA and NOAA, contributing to the advancement of scientific discovery and the improvement of the U.S. weather forecasting capability by leveraging the unique vantage point of space to benefit and protect humankind," said Sandra Smalley, director of NASA's Joint Agency Satellite Division.
Ball Aerospace designed and built the JPSS-1 satellite bus and Ozone Mapping and Profiler Suite instrument, integrated all five of the spacecraft's instruments and performed satellite-level testing and launch support. Raytheon Corporation built the Visible Infrared Imaging Radiometer Suite and the Common Ground System. Harris Corporation built the Cross-track Infrared Sounder. Northrop Grumman Aerospace Systems built the Advanced Technology Microwave Sounder and the Clouds and the Earth's Radiant Energy System instrument.
To learn more about the JPSS-1 mission, visit and here.
ULA's Statement
United Launch Alliance successfully launches Delta II rocket carrying JPSS-1 Satellite for NASA and NOAA

(Vandenberg Air Force Base, California, November 18, 2017) – A United Launch Alliance (ULA) Delta II rocket carrying the Joint Polar Satellite System-1 (JPSS-1) for NASA and National Oceanic Atmospheric Administration (NOAA) lifted off from Space Launch Complex-2 on Nov. 18 at 1:47 a.m. PST. The JPSS program provides the nation's next generation polar-orbiting operational environmental satellite system, delivering key observations for the nation's essential projects and services, including forecasting weather in advance and assessing environmental hazards.
"It has been an honor to partner with our teammates at NASA and NOAA in launching this critical earth observation mission," said Laura Maginnis, ULA vice president of Government Satellite Launch. "Together, we were able to overcome multiple challenges in the last two weeks, culminating in the successful delivery of JPSS to orbit today."
In addition to JPSS-1, this mission includes five CubeSats which launched from dispensers mounted to the Delta II second stage. The miniaturized satellites will conduct research in 3D-printed polymers for in-space manufacturing, weather data collection, bit flip memory testing, radar calibration and the effects of space radiation on electronic components.
This mission was launched aboard a Delta II 7920-10 configuration rocket which includes a 10-ft diameter Payload Fairing (PLF). The booster for this mission was powered by the RS-27A engine and the second stage was powered by the AJ10-118K engine. This is ULA's 8th launch in 2017 and the 123rd successful launch since the company was formed in December 2006. This is the penultimate launch of the Delta II rocket, first launching in 1989 with 154 launches to date. The final Delta II mission is scheduled for 2018 and will put ICEsat-2 in orbit for NASA.
"The Delta II rocket has truly created a legacy throughout its history, and has proven to be an industry workhorse," said Maginnis. "After almost 3 years since our last Delta II mission, it was great to see it flying and delivering mission success for our customers once again."
ULA's next launch is the NROL-47 for the National Reconnaissance Office. The launch is scheduled for Dec. 13 from Space Launch Complex-6 at Vandenberg Air Force Base, California.
With more than a century of combined heritage, United Launch Alliance is the nation's most experienced and reliable launch service provider. ULA has successfully delivered more than 120 satellites to orbit that aid meteorologists in tracking severe weather, unlock the mysteries of our solar system, provide critical capabilities for troops in the field and enable personal device-based GPS navigation.