'Twas not meant to be, at least not tomorrow for the launch of Bulgaria's first satellite that was set to launch on June 19 from Kennedy Space Center's Launch Complex 39A in Florida. The change of date is now no-earlier-than Friday, June 23 with a backup launch date of Saturday, June 24 also available.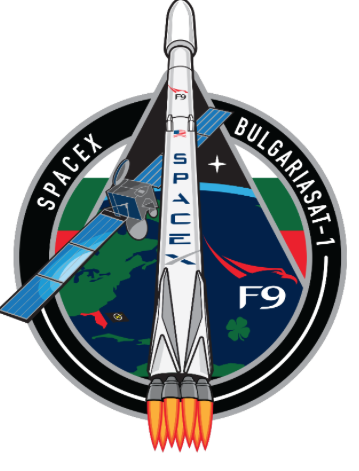 SpaceX chose to err on the side of caution as SpaceX founder and CEO Elon Musk tweeted "Postponing launch to replace fairing pneumatic valve. "It is dual redundant, but not worth taking a chance." SpaceX needs to replace a fairing valve on the payload shroud, an aerodynamic fairing will enclose the BulgariaSat 1 communications satellite during the first three-and-a-half minutes of launch.

SpaceX's Falcon 9 rocket will deliver BulgariaSat-1, a commercial communications satellite, to a Geostationary Transfer Orbit (GTO). BulgariaSat-1 is the first geostationary communications satellite in Bulgaria's history.
BulgariaSat-1 is a geostationary communications satellite built by SSL in Palo Alto, California, which will provide direct-to-home television (DTH) and data communications services to the Balkans, Eastern and Western Europe, the Middle East, Northern Africa, and the Caucasus. The satellite is equipped with a spot beam which can be used to provide extra capacity over the Balkans, and is designed to provide service for 15 years or longer. It will be located at the Bulgarian orbital position at 1.9 degrees East longitude and will provide reliable satellite communications solutions to broadcast, telecom, corporate and government customers.
BulgariaSat-1's payload includes 30 Broadcast Satellite Service (BSS) Ku-band transponders and two Fixed Satellite Service (FSS) Ku-band transponders, in order to meet the current demand for high quality HDTV and Ultra HDTV broadcasting, as well as various other communications applications.