[Satnews] "I observed enormous excitement about the possibilities that are approaching this region."
In November, nearly 100 leaders from the public and private sector throughout the Atlantic Basin nations of Africa, Europe and the Americas concluded meetings in Mexico City at the Atlantic Energy Forum.
Globecomm's Senior Vice President for Corporate Strategy, Jon Kirchner, was among the leaders attending and participating from North American companies. He emphasized the role of technology and its potential impact with special attention to technologies in communications and energy. Mr. Kirchner proposed a measure to establish a working group that will develop a strategy for using communications networks and technology more effectively.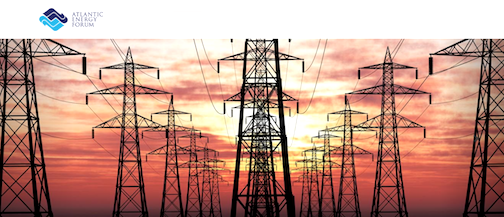 According to the forum's summary report, which can be found on the Atlantic Energy Forum website , the Forum continued its work to chart a new path and to find ways to enhance Pan-Atlantic cooperation in anticipation of a westward shift in the global center of gravity for energy supply into the region. Among those facilitating meetings were former Spanish President Jose Maria Aznar and Daniel Hamilton, Executive Director of the Center for Transformative Relations at Johns Hopkins University. The Washington, DC-based Hopkins Center for Transatlantic Relations helped initiate the Forum.
The goal of the Atlantic Energy Forum is to enhance development in the oil-rich nations of the Atlantic Basin and their economies, as well as help address energy and electricity poverty in developing countries. Mr. Kirchner noted that without reliable networks and effective communications, the ability to sort through a range of critical connectivity access, security, infrastructure intelligence and interactive communication issues among the many diverse nations represented will be difficult.
"We know from Mr. Kirchner's remarks that connectivity and the ability to transmit, process and manage flows of data in sophisticated ways will stimulate the arrival of the new energy renaissance we anticipate in the region. Without including the many forms of technology, and most notably communications in the Atlantic Basin's consciousness, cooperation and advances will be limited," Hamilton said.
Mr. Kirchner added, "I observed enormous excitement about the possibilities that are approaching this region. We strongly believe, because we have seen it, that robust and smart technology strategies and networks will change lives, enrich communities and economies, enable security and resiliency, and create the type of new energy marketplace we want to see across the Atlantic Basin."