ILS prepares the Proton to launch Amazonas 5 on Monday, September 11 from Baikonur Cosmodrome, Kazakhstan on Launch Pad 39, Launch Complex 200.
Live Webcast: The live webcast can be viewed here beginning at 15:00 ET on September 11, 2017 and concludes at 15:45 ET.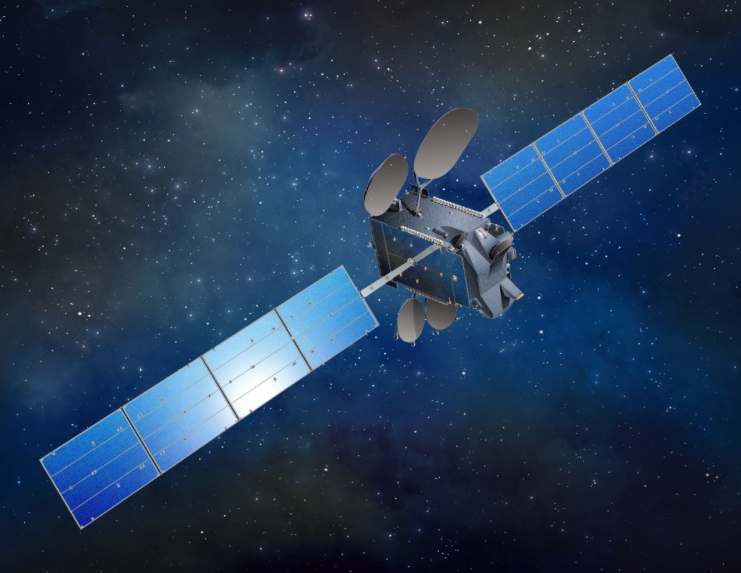 Amazonas 5, which will be located at 61 degrees W, is built by SSL for HISPASAT, in Madrid, Spain.
Amazonas 5 has a high throughput Ka-band spot beam payload with 34 Ka-band spot beams which will be used for broadband services, cellular backhaul and corporate networks in South America, Central America and Mexico.
It also has a Ku-band beam with 24 transponders for broadcasting satellite services, which will be used for DTH, television distribution and other telecommunications applications in South America and Central America.
With this new satellite, the HISPASAT Group will be able to meet growing satellite capacity demand, mainly for satellite television platforms in Latin America and Brazil. Moreover, it has Ka-band capacity to deal with new internet connectivity services.
Amazonas 5 has an expected useful life of 15 years and is built on SSL's 1300 satellite platform. It has 11.5 kilowatts of power and a multi-mission useful load distributed into 24 Ku-band transponders, which will provide service in Brazil and remaining Latin American countries with 34 Ka-band spot beams distributed throughout Latin America.
Separated spacecraft mass: Approx. 5900 kg (13,007 lbs)
Launch Vehicle: ILS Proton Breeze M 705,000 kg (1,554,000 lbs), including payload that extends 58.2 m (191 ft)
Launch Times:
01:23:41 Baikonur
19:23:41 UTC/GMT (September 11)
15:23:41 Reston (September 11
21:23:41 Madrid (September 11)
16:23:41 Rio de Janeiro (September 11)
12:23:41 Palo Alto (September 11)

The separation of the AMAZONAS 5 satellite is scheduled to occur approximately 9 hours, 12 minutes after liftoff.