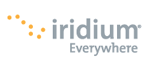 They passed the test and are now providing coverage to their customers. Iridium Communications Inc. (NASDAQ:IRDM), providers of 100 percent global coverage, announced that the first set of Iridium NEXT satellites have been integrated into the operational constellation and are providing excellent service to Iridium customers. Prior to achieving this major program milestone, the new satellites went through a rigorous testing and validation process that demonstrated that they met all performance requirements and even exceeded many.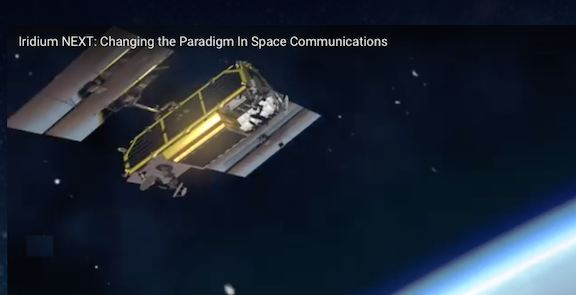 The Iridium NEXT satellites are already providing superior call quality and faster data speeds with increased capacity to Iridium customers. In addition, the Company has announced the targeted launch date for the second payload of ten Iridium NEXT satellites as June 29, 2017, at 1:02pm PDT, with an instantaneous launch window. All planned Iridium NEXT launches will take place from SpaceX's west coast launch facility at Vandenberg Air Force Base (VAFB) in California, on Falcon 9 rockets.
The testing and validation process for the Iridium NEXT satellite constellation involved a thorough test of each of Iridium's services, an assessment of each satellite's performance against established metrics, and a formal acceptance process between Iridium and Thales, thus ensuring a smooth integration into Iridium's existing network architecture. Once completed for each new satellite, a specially planned process of replacing the original Iridium® satellite with a new Iridium NEXT satellite, known as a 'slot swap' is completed. To date, the team at Iridium's Satellite Network Operations Center (SNOC) has successfully completed three individual slot swaps, and two dual slot swaps. Two of the new satellites are currently drifting to their assigned orbital plane.
"To say that I am proud of the Iridium satellite network operations team is an understatement," said Scott Smith, chief operating officer at Iridium. "Conducting multiple slot swaps to replace a network of this magnitude is an incredible task, and only Iridium has the team and technical capacity to manage this project. We have been preparing for this process for years, and since first launch the team has worked non-stop to manage each maneuver to successfully integrate the new satellites into the active network. We are thrilled to say that these new satellites are exceeding expectations and are already delivering faster speeds to our customers."
The Iridium NEXT satellites are manufactured by Thales Alenia Space, the prime contractor, and assembled at Orbital ATK's facility in Gilbert, Arizona. Thales Alenia Space has been tasked with certifying these next-generation satellite vehicles, all while maintaining a demanding manufacturing timetable to meet Iridium's launch schedule.
"We are deploying the largest satellite constellation in the world, and it works! We met challenges that were unprecedented in the space sector, in terms of end-to-end system performance and production rate," said Bertrand Maureau, executive vice president, telecommunication at Thales Alenia Space. "Seeing the satellites exceed our expectations and be smoothly integrated into the existing network was one of the top highlights in our company's history. Iridium NEXT is an extraordinary story, and we are both proud and greatly moved to have successfully passed this major milestone. In our industry, when things go as planned and even exceed expectations, it's an impressive achievement, and we are very excited to be looking forward to the second launch."
The late-June launch will deliver the second set of 10 Iridium NEXT satellites into low-Earth orbit, bringing the total count to 20 Iridium NEXT satellites in space. A total of 75 satellites will be launched over eight launches, and are expected to be completed by mid-2018. A network replacement of this size and scale has never been achieved before, and Iridium NEXT has been coined one of the largest "tech refreshes" in history. The new constellation is the first step in delivering Iridium's next-generation portfolio of communications services, called Iridium CertusSM, and will also introduce new revolutionary technologies and services like the AireonSM space-based ADS-B aircraft surveillance and flight tracking network.