[SatNews] ..."you can zoom in and get high quality images of any body part to get to the doctors. So you've got both eyes and ears of a doctor on board."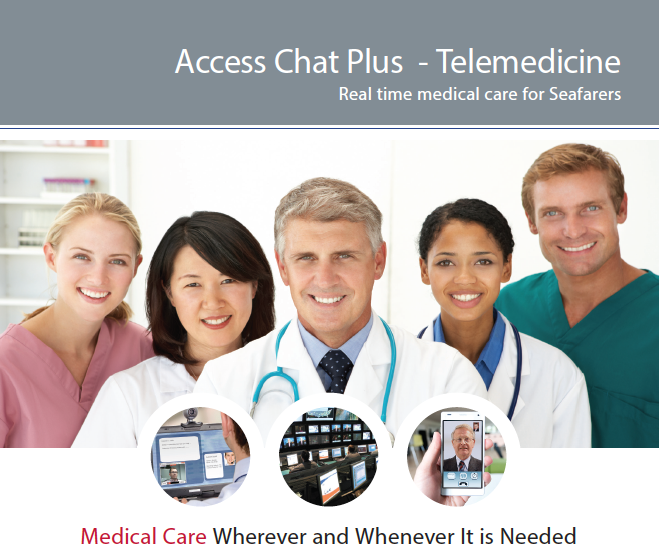 Globecomm Maritime attended Posidonia 2014, where experts discussed how to get the best from next generation ship-shore communications solutions.
Specialist communications provider Globecomm Maritime used the Posidonia 2014 exhibition in Athens to showcase the latest additions to its innovative range of connectivity management solutions—solutions that address the serious issues of ship-to-shore communication and onboard medical care.
Earlier this year Globecomm and FutureCare partnered to create FutureCare Live, a video-enabled telemedicine solution integrated into Globecomm's popular Access Chat service. FutureCare Live combines Future Care's Caring for the Crew® program with Globecomm's Access Chat Plus (ACP) live video streaming software to provide a revolutionary level of medical care to commercial shipping and marine personnel during emergency illness or injury at sea.
"This seems like a population that is under-served," said Yale Occupational and Environmental Medicine Director of Research Martin D. Slade. "It's kind of invisible to most people. What we really want to get at is to come up with some interventions that can help reduce the medical events, reduce the costs, and have everyone healthier." Slade joined Globecomm's Director of Managed Network Sales Martin Killian and FutureCare executives at the Connecticut Maritime Association conference in March.
Killian addressed the advantage of the ACP Telemedical Kit, saying, "What this kit does include is a blood pressure monitor, an EKG reader, it's got a microcamera that you can zoom in and get high quality images of any body part to get to the doctors. So you've got both eyes and ears of a doctor on board."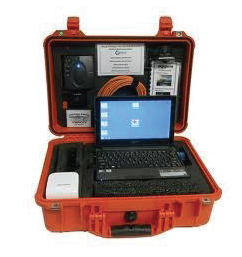 Globecomm's Sales and Marketing Director for Europe, Gregor Ross, joined a panel with Yale University's School of Medicine at Posidonia to discuss the advantages of telemedicine for crew healthcare in the era of Maritime Labor Convention.
Ross says the ability of ACP to deliver video streaming over low bandwidth connections makes it the perfect partner for FutureCare's medical services. Features of ACP Telemedicine include 24-hour access to medical expertise, a telemedical kit, a diagnostic system, and high-quality, live video for medical consultation. Doctors on-call can help avoid unnecessary, costly rerouting by assessing the severity of a crew member's condition virtually.
"Shipowners and managers are more than ever focused on the 'human factor' as the key to safe and efficient operations. Until now, this focus has lacked the mechanism to truly provide a reliable telemedicine service. Putting Access Chat Plus together with Future Care creates the opportunity to deliver a service that can improve healthcare for mariners and also be highly cost effective," says Ross.
Also new from Globecomm is Nimbus, a scalable platform solution for managing and simplifying ship and shore-based communications, enabling users to choose the applications and levels of user control that suit them best. Key Nimbus functionality includes acceleration, compression and caching for improved web browsing, a built-in email server enabling use of any email client and embedded PayPal for pre-pay crew access.
Ross says Nimbus provides the perfect tool for owners who want to unlock the potential of communications but also stay in control.
"As the bandwidth available to maritime users increases and shipboard networks become more complex, Nimbus permits officers and crew to access a greater range of value added and third party applications, while enabling the owner to retain a practical level of control. Nimbus supports multiple LANs for business, crew, charterer and M2M applications and enables BYOD for business and crew use."