For its sixth launch of the year, on May 31, and the third Ariane 5 mission in 2017 from the Guiana Space Center in French Guiana, Arianespace will orbit two satellites: ViaSat-2 for the company ViaSat Inc.; and EUTELSAT 172B for Eutelsat. This will be the 289th mission by Arianespace. ViaSat-2 and EUTELSAT 172B are the 558th and 559th satellites to be launched by Arianespace.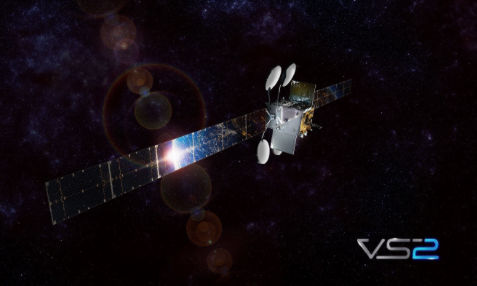 ViaSat-2 is the second ViaSat, Inc. satellite to be launched by Arianespace. The first was WildBlue-1 in 2006. ViaSat has publicly announced plans to launch a ViaSat-3 class satellite with Arianespace in the future, further extending the partnership between the two companies.
ViaSat is changing the perception of satellite Internet, globally. As a broadband services company, ViaSat has set out to advance global connectivity beyond what traditional telecom, wireless, cable or fiber could deliver, by solving one of the hardest communications problems: making the Internet accessible and affordable to all.
The ViaSat-2 satellite system was designed to offer high-capacity connectivity and wide coverage, with dynamic flexibility to move capacity to where demand requires it. The ViaSat-2 satellite system is expected to bring considerable improvements in terms of speed, lower costs and extended broadband coverage within its footprint, which includes North and Central America, plus the Caribbean, northern South America, and the aeronautical and maritime routes in the Atlantic Ocean between North America and Europe.
ViaSat-2 offers double the network capacity and seven times more coverage than its predecessor, ViaSat-1, and it will continue to transform the economics and quality of satellite broadband services, delivering the satellite Internet to users on the ground, in the air, or at sea. The satellite system offers approximately 300 Gigabits per second (Gbps) of total network capaci. With an abundance of network capacity, coupled with a state-of-the-art ground network and industry-best bandwidth economics, ViaSat-2 can significantly improve speeds with an in-orbit cost per bit that is considerably lower than other satellite systems.
Positioned at 70 West, ViaSat-2 will be the highest capacity communications satellite in orbit, and will enable the highest quality Internet connections, allowing customers to operate an array of fixed and mobile services including in-flight connectivity, maritime, emergency relief, oil and gas operations, and government applications anywhere within its coverage areas.
After the launch of ViaSat-2, Arianespace has another ViaSat Inc. satellite in its order book for orbiting at a future date.
ViaSat-2 was built by Boeing in El Segundo, California, using a 702HP platform. It will be the 54th Boeing satellite launched by Arianespace, which has three more satellites from this manufacturer in its order book.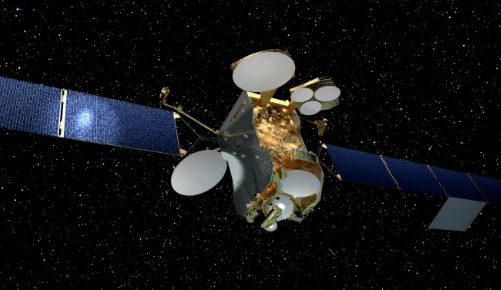 EUTELSAT 172B will be the 32nd satellite launched by Arianespace for Eutelsat. Both companies have worked side-by-side since 1983, when Arianespace launched the Eutelsat-1 F1 satellite. Including this upcoming launch, more than half of Eutelsat's satellites will have been orbited by Arianespace.
Eutelsat is one of the world's leading and most experienced operators of communications satellites. The company provides capacity on 39 satellites to clients that include broadcasters and broadcasting associations; pay-TV operators; video, data and Internet service providers; enterprises and government agencies.
EUTELSAT 172B will deliver increased capacity for fast-growing applications that include in-flight and maritime connectivity, cellular backhaul, corporate networks, video distribution and government services. It will be located at 172 degrees East, a key neighborhood providing exceptional Asia-Pacific reach over land and sea, from Alaska to Australia.
EUTELSAT 172B will, in particular, feature a new Ku-band multi-beam payload delivering 1.8 Gbps of throughput to serve the world's fastest-growing region for air traffic. Asia-Pacific represents the largest opportunity for in-flight entertainment and connectivity services. The customized High Throughput Satellite (HTS) payload on EUTELSAT 172B will be a major growth platform for in-flight connectivity, notably Panasonic Avionics Corporation – one of the leading suppliers of in-flight entertainment and connectivity services for commercial airlines.
In addition to this HTS payload, the satellite will provide service continuity and improved performance via C- and Ku-band payloads connected to a range of footprints serving the Asia-Pacific markets as well.
Arianespace also has two other Eutelsat satellites in its order book for future launches.
EUTELSAT 172B is the first all-electric telecommunications satellite built in Europe. This key enabling technology has been implemented by Airbus in Toulouse, using the new all-electric Eurostar E3000 EOR (Electric Orbit Raising) platform.
The high-power satellite relies exclusively on electric propulsion for orbit raising and all on-station maneuvers. It also features technological innovations such as the Multi-Port Amplifier (MPA) to distribute power between spot beams in direct response to surges in capacity on-board aircraft; deployable robotic arms to orientate and control plasmic thrust direction during the approximately four-month ride to geostationary orbit; and 3D-printed components.
It is the first satellite with this platform to be launched by Arianespace, which has 15 other Airbus-built satellites in its order book.
EUTELSAT 172B is the first all-electric satellite to be launched by Arianespace with Ariane 5.