[SatNews] DIRECTV 15, the most powerful U.S. broadcast satellite, has left Airbus Defence and Space's cleanrooms in Toulouse (France). It will now be shipped to Kourou for launch by Ariane 5 in May 2015.
DIRECTV 15 is based on the highly reliable Eurostar E3000 platform. The spacecraft's launch mass is 6,200 kg and it will have an end of life power of 18 kW, featuring a record breaking number of radio-frequency power amplifiers (150+). DIRECTV 15 will provide additional digital television entertainment services for more than 20 million DIRECTV customers in the United States.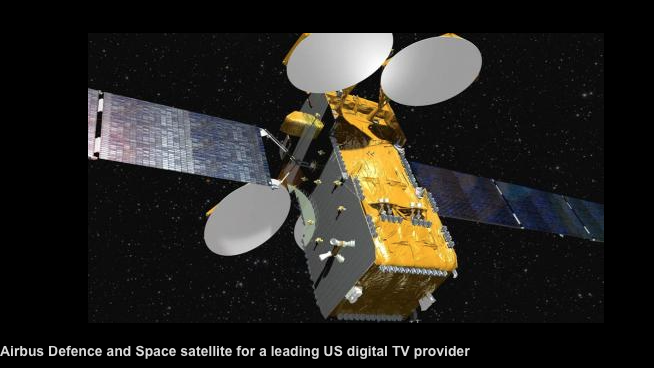 Airbus Defence and Space is a division of Airbus Group formed by combining the business activities of Cassidian, Astrium and Airbus Military. The division is Europe's number one defense and space enterprise, the second largest space business worldwide and among the top ten global defense enterprises. It employs more than 38,000 employees generating revenues of approximately €13 billion per year.