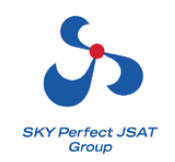 It may be getting close to the year's end, but that doesn't delay productivity at the various launch sites. Arianespace is preparing for the upcoming launch of JCSAT-15. Japan's SKY Perfect JSAT Corporation has provided the schedule of their upcoming JCSAT-15 communications satellite launch.
Currently SKY Perfect JSAT operates two communications satellites at the 110 degrees East longitude (N-SAT-110 and its back-up satellite JCSAT-110R), which provide multi-channel pay TV service "SKY PerfecTV!".
The planned launch date is to be Thursday, December 22, 2016 (Japan Standard Time) from Guiana Space Center, French Guiana aboard Arianespace's Ariane-5ECA. The satellite bus is Space Systems Loral's SSL1300, frequency will be Ku-band, that covers Japan, Oceania, Indian Ocean for an approximate lifespan of 15 years. The planned orbital slot is 110 degrees East longitude.
JCSAT-15 (to be called "JCSAT-110A" in orbit) is the follow-on satellite for the N-SAT-110 and will serve for SKY PerfecTV!.
This will be Arianespace's 11th launch of the year, and the seventh with an Ariane 5 from the Guiana Space Center in French Guiana during 2016. Arianespace will orbit two satellites, the Star One D1 for the private operator Embratel/Star One, and JCSAT-15 for Sky Perfect JSAT Corporation.
For the second time this year, Arianespace will orbit two SSL-built satellites on the same Ariane 5 launcher.
http://www.arianespace.com/mission/ariane-flight-va234/