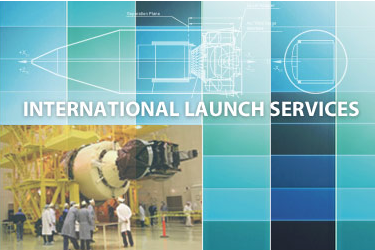 [Satnews] International Launch Services (ILS) and Inmarsat (LSE:ISAT.L) agree that in the future an Inmarsat satellite will launch on board an ILS Proton from the Baikonur Cosmodrome in Kazakhstan.
The Proton launch vehicle is Russia's mainstay heavy-lift launcher and is built by Khrunichev State Research and Production Space Center (Khrunichev), the majority owner of ILS and one of the mainstays of the Russian space industry. The Proton vehicle is in its fifty-first year of service and has conducted over 400 missions with 92 commercial satellites launched under the auspices of ILS.
The ILS Proton was the selected launcher to deploy Inmarsat's Global Xpress Network. The three initial satellites (Inmarsat-5 F1, Imarsat-5 F2 and Inmarsat-5 F3) together form the first globally available high-speed mobile broadband network, delivered through a single provider. Global Xpress serves the advanced mobility needs of Inmarsat's existing customers on land, at sea and in the air. The most recent launch in the series, Inmarsat-5 F3, was launched by ILS Proton on August 29, 2015. All three satellites were successfully launched into Super-Synchronous Transfer Orbits (SSTO), maximizing their operational lifetime.
Kirk Pysher, President of ILS said, "We are honored to be considered by Inmarsat as the launch services provider for one of their future missions. We thank Inmarsat for their continued trust and support in Proton over 20 years and look forward to supporting the next mission and launch and providing Inmarsat with timely access to space."
ILS provides a complete array of launch services for global satellite operators, and has the rights to market the Proton and Angara vehicles to commercial satellite operators worldwide. ILS is a US company with headquarters in Reston, Virginia, near Washington, D.C.
Khrunichev holds the majority interest in ILS and manufactures the Proton system and the Angara family of vehicles that launch from facilities at the Baikonur Cosmodrome in Kazakhstan. ILS has launched more than 400 missions since 1965.