[SatNews] Hope is an emotion that under the best and worst circumstances has been proven to keep the human spirit going—and there are scientific announcements that provide just that...hope.
From time to time the scientific realm comes alive with claims that many hope to be true—that seem like an easy answer and a fix to a major need of many—but leave many questions along the way. As an example, cold fusion, an energy resource received wide media attention, and raised hopes of a cheap and abundant source of energy. Many scientists tried to replicate the experiment with the few details available. Cold fusion is a hypothetical type of nuclear reaction that would occur at, or near, room temperature, compared with temperatures in the millions of degrees that is required for "hot" fusion. It was proposed to explain reports of anomalously high energy generation under certain specific laboratory conditions. It has been rejected by the mainstream scientific community because the original experimental results could not be replicated consistently and reliably, and because there is no accepted theoretical model of cold fusion. Thus an example of an energy source that is yet to be.
From another corner of the satellite communication world in today's news comes a new hope as we learn of a company that is planning to turn the age of online computing on its head by giving free web access to every person on Earth. It's an ambitious project known as Outernet which will launch hundreds of miniature satellites into low Earth orbit by June 2015. Each satellite will broadcast the Internet to phones and computers giving billions of people across the globe free online access. By leveraging datacasting technology over a low-cost satellite constellation, Outernet is able to bypass censorship, ensure privacy, and offer a universally-accessible information service at no cost to global citizens. It's the modern version of shortwave radio, or BitTorrent from space.
Outernet consists of a constellation of hundreds of low-cost, miniature satellites in Low Earth Orbit. Each satellite receives data streams from a network of ground stations and transmits that data in a continuous loop until new content is received. In order to serve the widest possible audience, the entire constellation utilizes globally-accepted, standards-based protocols, such as DVB, Digital Radio Mondiale, and UDP-based WiFi multicasting.
The equality of distribution of all information would mean opening the gates of freedom of information to citizens of countries like China and North Korea that have censored online activity. These folks would be enjoying free and unrestricted cyberspace.
According to the Universal Declaration of Human Rights, a document assembled by the United Nations, "Everyone has the right to freedom of opinion and expression; this right includes freedom to hold opinions without interference and to seek, receive and impart information and ideas through any media and regardless of frontiers. "— Article 19 of the Universal Declaration of Human Rights.

While these thoughts may have crossed the minds and desks of many attempting such an endeavor, a company, Outernet, based in New York, is moving ahead with these plans. The New York company plans to ask NASA to test their Outernet technology on the International Space Station (left) so that they can begin broadcasting Wi-Fi to web users around the world (right) Using something known as datacasting technology, which involves sending data over wide radio waves, the New York-based company says they'll be able to broadcast the Internet around the world.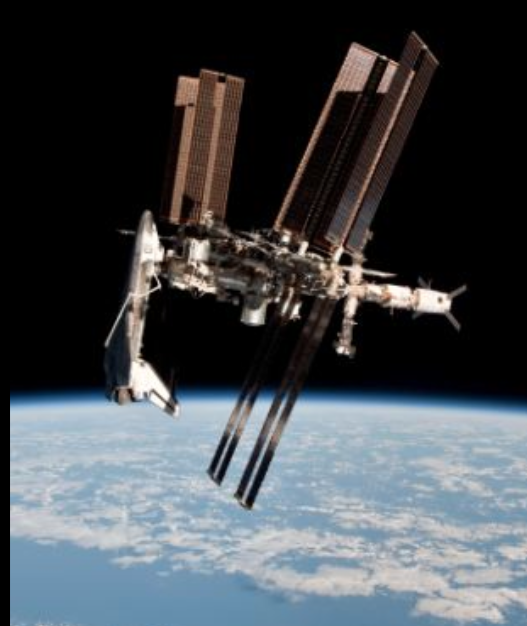 Outernet, in cooperation with a non profit 501(c)3 Media Development Investment Fund (MDIF), plans to finance and provide web access to every person on Earth at no cost. This will be accomplished by launching hundreds of satellites into orbit by 2015. The group is hoping to raise tens of millions of dollars in donations to get the project on the road. They have a website that welcomes all 'tax deductible contributions'. What will be free to many will be the result of generous donations—free in that there is no charge, however, it does rely on funding from some to continue the service to all.
Media Development Investment Fund (previously Media Development Loan Fund - MDLF) is a mission-driven investment fund providing low-cost financing to independent news media in countries with a history of media oppression. With investments in 92 media companies in 32 countries since its launch in 1995, MDIF has provided more than $128 million in financing, including over $113 million in debt and equity investments, critical to the growth of many of the developing world's preeminent newspapers, radio stations, TV stations and online news media. More than 42 million people in the developing world get their news from MDIF clients.

Outernet consists of a constellation of hundreds of low-cost, miniature satellites in Low Earth Orbit. Each satellite receives data streams from a network of ground stations and transmits that data in a continuous loop until new content is received. In order to serve the widest possible audience, the entire constellation utilizes globally-accepted, standards-based protocols, such as DVB, Digital Radio Mondiale, and UDP-based WiFi multicasting.
150 satellites deliver various content to WiFi-enabled devices on Earth's surface.
Citizens from all over the world, through SMS and feature-phone apps, participate in building the information priority list. Users of Outernet's website also make suggestions for content to broadcast; lack of an Internet connection should not prevent anyone from learning about current events, trending topics, and innovative ideas.
The process is as follows:
Each satellite will receive data from a network of ground stations across the globe. Using a technique known as User Datagram Protocol (UDP) multitasking, which is the sharing of data between users on a network, Outernet will beam information to users. The process is similar to receiving a signal on television and flicking through channels, Outernet will broadcast the Internet enabling its users to flick through certain websites.
By transmitting digital content to mobile devices, simple antennae, and existing satellite dishes, a basic level of news, information, education, and entertainment will be available to all of humanity.
Although Outernet's near-term goal is to provide the entire world with broadcast data, the long-term vision includes the addition of two-way Internet access for everyone, at no cost.
Outernet's Project Timeline is as follows:
By June of this year the Outernet project aims to begin deploying prototype satellites to test their technology.
In September 2014 they will make a request to NASA to test their technology on the International Space Station
By early 2015 they intend to begin manufacturing and launching their satellites
And in June 2015 the company says they will begin broadcasting the Outernet from space
"We have a very solid understand[ing] of the costs involved, as well as experience working on numerous spacecraft," said Project Lead of Outernet, Syed Karim."There isn't a lot of raw research that is being done here; much of what is being described has already been proven by other small satellite programs and experiments. There's really nothing that is technically impossible to this."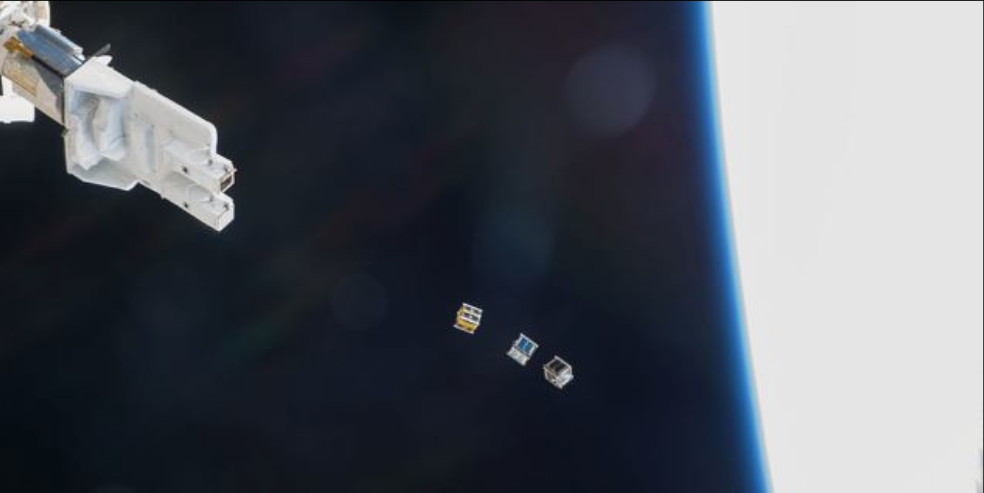 When asked what his reaction will be if telecom operators attempt to prevent the project before it even begins, he replied, "We will fight... and win."
The services that Outernet plans to deliver are:
News and information such as;
International and local news
Crop prices for farmers
Bitcoin, which is a peer-to-peer payment system and digital currency, a form of cryptocurrency created by a process called mining whereby users participate in exchange for bitcoins and transaction fees.
Blockchain info is a popular Bitcoin wallet and block explorer service owned and operated by the UK-based Qkos Services
Applications and content
Ubuntu which is a Linux-based computer operating systeming & OpenStreetMap, which is a collaborative project to create a free editable map of the world
Wikipedia in its entirety
Movies, music, games
Educational courseware
Khan Academy is a non-profit educational website created in 2006 by educator Salman Khan, a graduate of MIT and Harvard Business School. The stated mission is to provide 'a free world-class education for anyone anywhere'.
Coursera, is a for-profit educational technology company offering massive open online courses (MOOCs) founded by computer science professors Andrew Ng and Daphne Koller from Stanford University. Coursera works with universities to make some of their courses available online, and offers courses in physics, engineering, humanities, medicine, biology, social sciences, mathematics, business, computer science, and other areas.
British Council's LearnEnglish, Learn English online with the help of this free website from the British Council with games, stories, listening activities and grammar exercises.
Teachers Without Borders
Emergency communications
Used when cellular networks fail
Disaster relief coordination
Global notification system
The key players building Outernet include
Aaron Rogers—according to Aaron's Linkedin page he has been a team member of the AIAA/USS conference on Small Satellites since August 1986 to present. Mission Engineering and Q Space Systems
Branko Vukelic—Software Developer, Monwara Digital Products
Edward Birrane—Telecom Protocols, Tolerant Network Solutions, Chief Technical Officer at Tolerant Network Solutions, LLC Assistant Group Supervisor at Johns Hopkins University Applied Physics Laboratory
Syed Karim—Founder & Project Lead of Media Development Investment Fund, Lead the investment process for seed investments in news and information startups. Identify markets, evaluate opportunities, review financials, and negotiate terms with founders. Refine the internal processes to source deal flow and make investment decisions.
You—with Ideas & Support
This is an interesting topic for our readers to follow; a concept that is created with high ideals and a great deal of hope. Those involved are aiming for a successful launch and a service that will continue to be supported.