[SatNews] More people will now be able to 'ooh-and-aah!' at the live launches...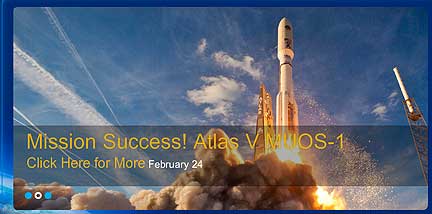 Comcast Media Center (CMC) announced today that it will provide live coverage of United Launch Alliance (ULA) rocket launches via its Streaming Media Service. ULA is the nation's rocket company designing, building and launching satellites for NASA, the Department of Defense and other commercial customers.
ULA's selection of the CMC for multiplatform distribution of its video programming was based upon the CMC's expansive content management capabilities, particularly with respect to ingesting live content and transcoding video content for viewing on a wide range of media platforms.
Live and archived webcasts of ULA launches and related events are delivered via the CMC in broadcast quality IP video formats, including HD, for multiplatform content distribution. CMC delivers the feeds via terrestrial fiber for closed-circuit viewing at ULA's 11 locations across the U.S., including control rooms at Cape Canaveral and Vandenberg AFB; ULA's production, maintenance and storage facilities in Decatur, Alabama, San Diego, California, Denver, Colorado and Harlington, Texas; and its offices in Washington, DC and Denver, Colorado.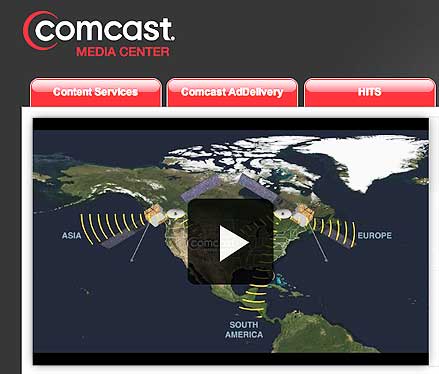 CMC also supports thousands of concurrent views by the general public of live simulcasts on ULA's web site. CMC's in-house capability supports multiple formats, including Flash for live viewing online and through Flash-friendly mobile devices as well as HLS (Http Live Streaming) and other media formats for viewing on devices using the Android and iDevices media platforms.
ULA events are also captured and hosted by the CMC for subsequent on demand viewing. Steaming media services available from the CMC include transcoding, hosting, storage and IP multicasting to support multiplatform content distribution.
"We are grateful for the opportunity to apply our wide spectrum of media asset management solutions to support ULA's educational mission," said Richard Buchanan, CMC's vice president and general manager of content services. "In addition to being one of the country's leading providers of content management and distribution solutions, including the preparation of native video content for multiplatform distribution, CMC is very focused on providing a quality viewing experience, which really comes through with our delivery of the dramatic footage of these rocket launches, which literally take viewers along for the ride—CMC's ingest facility handles more than 20,000 live video feeds each year, including thousands of live sports, news and entertainment events.
Once acquired, CMC's in-house content management capabilities manage transcoding, metadata formatting and multiplatform distribution.