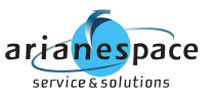 Two of the largest commercial launch providers separately have announced plans to provide dedicated launches of smallsats to sun-synchronous and geostationary orbits.
Arianespace announced it will perform a dedicated rideshare mission directly to geostationary orbit in the first half of 2022 on an Ariane 64. That mission, called GO-1, will be able to place 4,500 kilograms of payload into GEO about six hours after launch from French Guiana.
The direct injection will allow the GO-1 mission to drop off its payloads into GEO about six hours after launch. That is much faster than traditional launches that place satellites into geostationary transfer orbit, from which satellites spend anywhere from a few weeks to six months raising their orbit to GEO.
Wiener Kernisan, President of Arianespace's U.S. subsidiary, said this is clearly one of the great advantages of that solution. They're able to have a satellite in orbit in six hours instead of six months. He said the company sees the demand for GO-1 coming from the emerging small GEO satellite field, where a number of companies are developing satellites weighing several hundred kilograms, rather than the several thousand kilograms of conventional GEO communications satellites. Such small GEO satellites can provide niche services for satellite operators as well as governments. He noted there is a market out there and added that Arianespace is in talks with three or four potential customers, with the first deals signed in perhaps three to six months. The company is streamlining the contracting process to allow customers to sign up for GO-1 as soon as six to 12 months before launch. He expects GO-1 to be followed by similar missions, perhaps annually, based on the demand they're seeing. Arianespace sees this as a growing trend — clearly there is a need for this type of service."
At the same time Arianespace announced GO-1, SpaceX announced they were starting their own dedicated rideshare program to launch spacecraft to sun-synchronous orbit (SSO). SpaceX said it will carry out a series of Falcon 9 launches from Vandenberg Air Force Base in California, starting in late 2020 or early 2021 and continuing on an annual basis through at least 2023. A company spokesperson stated that SpaceX is committed to serving the commercial market as it grows and changes and the firm believes they can address the needs of smallsat operators by offering reliable, cost-effective access to orbit through regularly scheduled, dedicated rideshare missions.
SpaceX included a price list with its announcement — a satellite weighing up to 150 kilograms can launch for $2.25 million, if the customer signs up at least 12 months before launch, or $3 million if the customer signs up as soon as six months before launch. A 300 kilogram satellite can launch for $4.5 million to $6 million. SpaceX performed one dedicated rideshare mission with Spaceflight in December, launching 64 satellites to SSO on a Falcon 9. SpaceX is working directly with satellite operators on this program.
---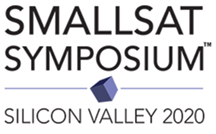 For all involved in the satellite and space industry and the various market segments that add value to these dynamic environments, the 2020 SmallSat Symposium is truly worth your consideration for attendance.
The 2020 SmallSat Symposium starts on February 3, 2020, with workshops, then the Conference runs February 4 to 6 at the Computer History Museum in Mountain View, California, in the heart of Silicon Valley.
The SmallSat Symposium is hosted by Satnews Publishers which, since 1983, has been a provider of a satellite news, media and events. This information packed forum was created to enable you and your company to secure a larger portion of market share as well as to take part in the next stages of your company's or organization's growth.

The personal connections at the SmallSat Symposium enable attendees to network with established organizations, subject-matter experts as well as 'New Space' entrants.
The SmallSat Symposium will focus on new technologies and the business environment that is shaping the implementation of smallsat constellations, smallsat launchers, the challenges facing the smallsat developer and actors as well as the enormous benefits of these advanced technologies that will benefit our world.
This event assembles more than 100 diverse speakers, all of whom possess deep industry experience. Additionally, numerous opportunities exist to mingle and network with peers while enjoying exceptional, complimentary meals and refreshment breakfast.