[SatNews] Arianespace, Arabsat and King Abdul-Aziz City for Science and Technology (KACST) have signed a launch service contract for the Hellasat-4/Saudi Geo Satellite-1 satellite.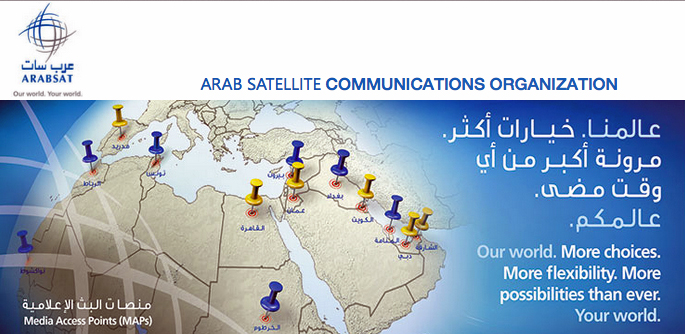 The satellite will be built by Lockheed Martin as part of a turnkey contract with the operator Arabsat and for Saudi Arabia-based KASCT. HellaSat-4/Saudi Geo Satellite-1 will be launched in 2018 by an Ariane 5 from the Guiana Space Center, Europe's Spaceport in Kourou, French Guiana.

Offering a design life exceeding 15 years, HellaSat-4/ Saudi Geo Satellite-1 will weigh about 6,000 kg. at launch and will provide telecommunications and television broadcasting services from its orbital position at 39° East over Europe, the Middle-East and north Africa. This is the 10th launch contract that Arianespace has signed with Arabsat.
Following the signing of this latest launch contract, Arianespace Chairman and CEO Stéphane Israël said, "Since the launch of Arabsat-1A in 1985, Arianespace had orbited 8 others satellites for this operator. Moreover, Arabsat 6B is scheduled in the second part of the year. I would also like to thank King Abdul-Aziz City for Science and Technology for entrusting us with this launch."
Khalid Balkheyour, President & CEO of ARABSAT said, "This year marks the 30th anniversary of our successful partnership with Arianespace. At ARABSAT, we have always admired the seriousness and professionalism that Arianespace carry their business process, always seeking perfection."