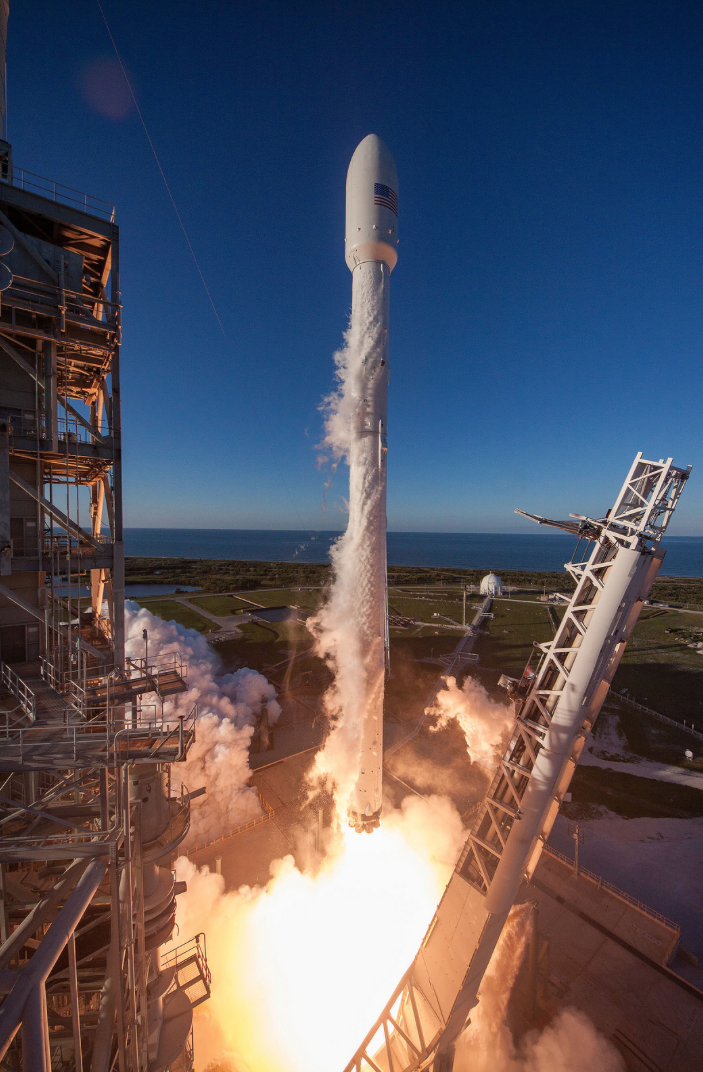 SpaceX celebrated a successful launch this last week from Launch Complex 39A (LC-39A) at NASA's Kennedy Space Center in Florida, carrying Intelsat 35e, the fourth of the Intelsat EpicNG high throughput satellites.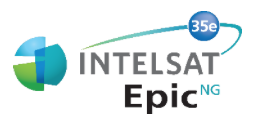 All went well with SpaceX's launch just one day after the national Fourth of July celebration. SpaceX's Falcon 9 rocket successfully delivered Intelsat 35e, a commercial communications satellite, to a Geostationary Transfer Orbit (GTO) from Launch Complex 39A (LC-39A) at NASA's Kennedy Space Center in Florida on Wednesday, July 5, at 7:38 p.m. EDT. The satellite was deployed approximately 32 minutes after launch and the customer has confirmed signal acquisition. This was the fourth of the Intelsat EpicNG next-generation high throughput satellites, with Intelsat 35e delivering high performance services in C- and Ku-bands.
Intelsat's payload of C-band wide- and spot-beams enables higher efficiency and improved throughput for applications including wireless backhaul, enterprise and mobility services in regions where weather patterns necessitate use of highly reliable C- band spectrum. The Intelsat 35e Ku-band services include a customized high power wide beam for DTH service delivery in the Caribbean, as well as services for mobility and government applications in the Caribbean, trans-Europe to Africa and the African continent.
There was no attempt to land Falcon 9's first stage after launch due to mission requirements.
Intelsat's first Globalized Network delivers high-quality, cost-effective video and broadband services anywhere in the world. This is accomplished as a result of a combination of the largest satellite backbone with terrestrial infrastructure, managed services and an open, interoperable architecture enable customers to drive revenue and reach through a new generation of network services.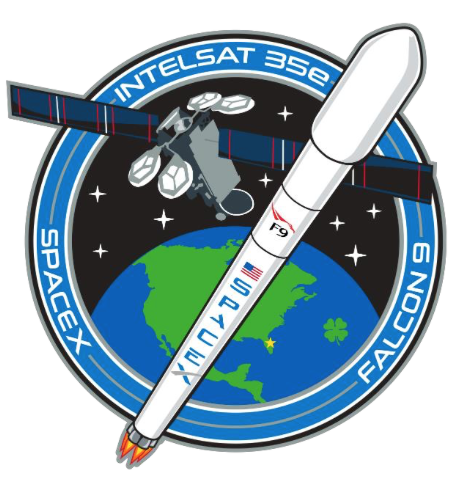 There is an interesting aspect that involves the historical launch Complex 39A (LC-39A) whose history dates back to the early 1960s, originally built to support the Apollo program, LC-39A supported the first Saturn V launch (Apollo 4), and many subsequent Apollo missions, including Apollo 11 in July 1969. Beginning in the late 1970s, LC- 39A was modified to support space shuttle launches, hosting the first and last shuttle missions to orbit in 1981 and 2011, respectively.
In 2014, SpaceX signed a 20-year lease with NASA for the use of Launch Complex 39A initiating significant upgrades to modernize the pad's structures and ground systems, while preserving its important heritage. Extensive modifications to LC-39A have been made to support launches of both the Falcon 9 and Falcon Heavy launch vehicles. These upgrades will also enable the pad to serve as the complex from which SpaceX will launch crew rotation missions to and from the International Space Station for NASA's Commercial Crew Program.