[SatNews] When it comes to information gathering, SatNews works for you and now there's a way we can work together to ensure all the info is accurate.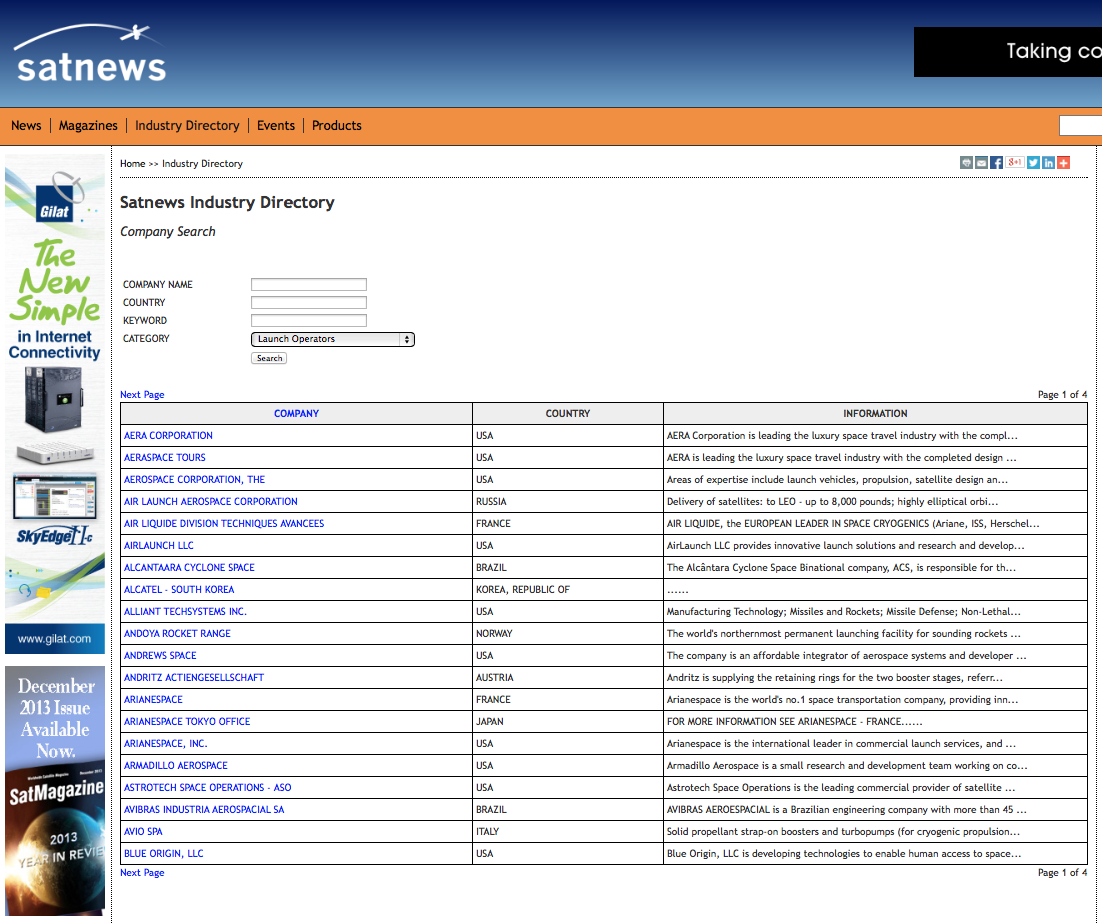 e to.
You can use search engines such as Google and Yahoo! to learn about, as an example let's say, a Launch Company. We're of course referring to the satrellite industry, but you'll find listings for launches of boats, launches of political campaigns, launches of products and, well... you see where we're going with this... there must be an easier way.
There is now! SatNews Publishers provides an available free resource right here on our website so you never need to leave SatNews. When you access the news there's a category at the top under the Satnews banner that lists: News | Magazines | Industry Directory | Events | Products
Click on Industry Directory,
and while you're there review your company's information to ensure all the data is correct. If it isn't we need to know for our 2014 Directory — this is one of your last opportunities to do so.
The page on the right will appear.
Simply choose to fill in one of these categories:
Company Name
Country
Keyword
Category
There are four pages of Launch Companies that you can see here. Choose the one you're looking for. For our example we chose United Launch alliance (ULA). Click on the company you'll see a new screen with the following information: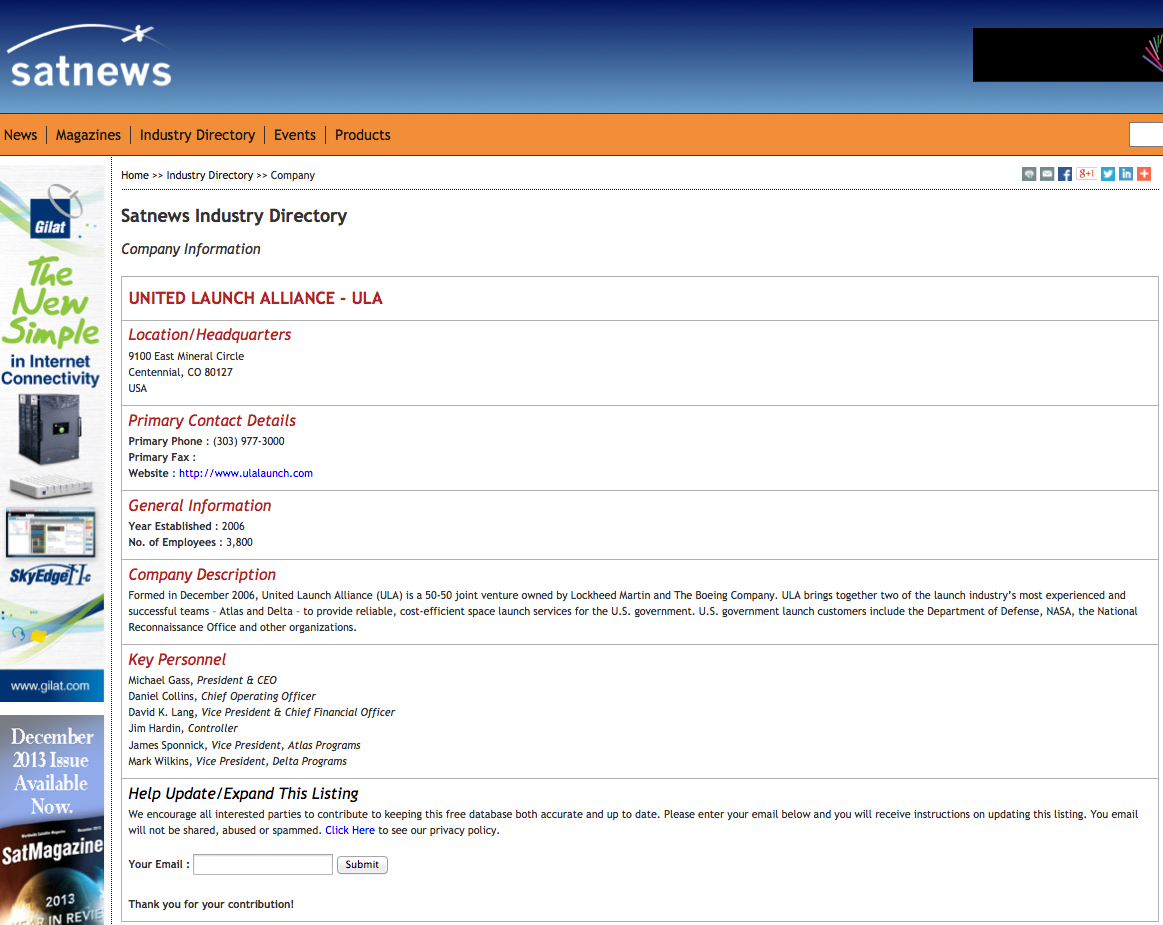 Location/Headquarters
Primary Contact Details
General Information
Company Description
Key Personnel
Help Update / Expand This Listing This is where our site becomes interactive with YOU! We encourage you to contribute to keep the data accurate and current.
Please review your company's information to ensure everything is accurate. We want to team up with you to provide your latest information for our audience in 2014.
You'll appreciate this capability when you are able to quickly and accurately find that one person's name and their title, or the company's address, or a brief description of what they do.
You can consider it our Holiday Gift to You, (even though it's been available for quite a while).