Integrasys has launched the firm's new, easy-to-use, link budget tool — Beam Budget.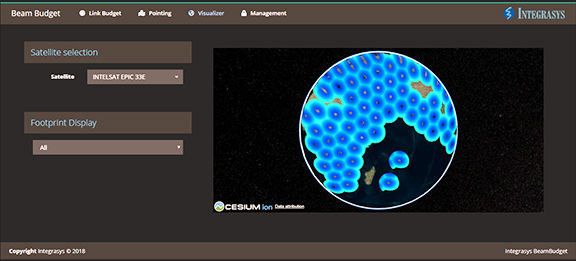 Beam Budget reduces the complexity surrounding link budget calculations and makes it simple for anyone to perform link budget calculations, which are a vital way of accounting for gains and losses on any given satellite link.
The results are displayed in an easy-to-understand format and can be exported as Excel and .pdf reports as required and customized with the user logo and information.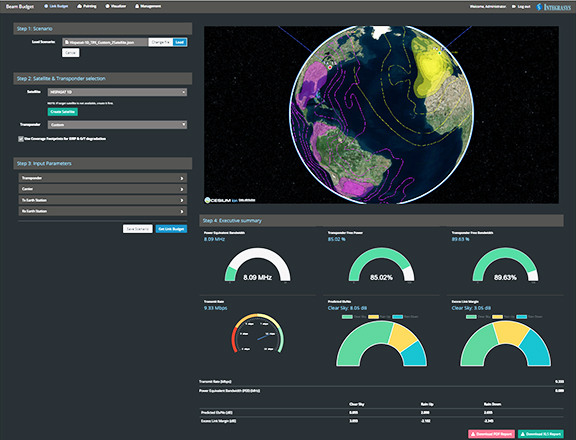 Beam Budget is a highly accurate link budget tool and is able to provide more than 75 results from 25 inputs, where most tools require at least 50 such inputs. The offering covers every modulation and is available for any frequency band. A web-based tool that can be accessed anywhere, it can be easily scaled for unlimited users, networks, and satellites.
Beam Budget can be used by satellite operators when establishing new satellite networks or quoting for new business. At the same time, it can be used by satellite customers, ensuring that the service quoted will be the correct choice. This tool minimizes time and effort while maximizing return on investment, as a result of new sales generated by a much simpler quoting system.
Integrasys will be demonstrating the Beam Budget tool at the company's VIP Partner Summit at Santiago Bernabeu's stadium and also at CABSAT (stand 708), as well as the firm's other solutions for the fast and efficient installation and monitoring of satellite networks.
Executive Comments
Alvaro Sanchez, CEO, Integrasys, said that processing and reviewing link budget calculations is extremely complex and requires expert knowledge. This tool is democratizing link budget, making it accessible for anyone within the organization, as well as making it easy for stakeholders to understand the results. This ultimately helps the firm's customers to be efficient and to maximize return on investment and materializing new business with users not in the satellite arena.