Space Systems Loral (SSL) designed and built the JCSAT-15 satellite for SKY Perfect JSAT Corporation, and that satellite was successfully launched via an Ariane 5 rocket on December 21 and is now performing post-launch maneuvers, all according to plan.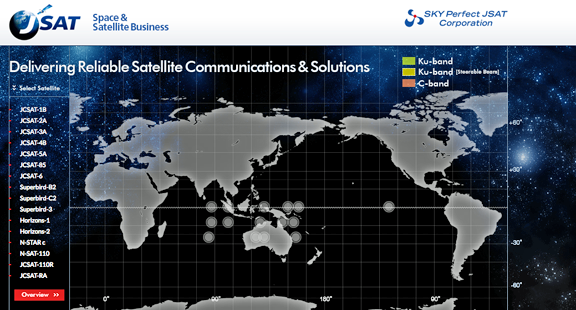 The satellite deployed its solar arrays on schedule and will fire the main thruster later today in order to propel the satellite toward final, geosynchronous orbit. The satellite will be used to provide broadcasting and communications services in Japan, Oceania, and the Indian Ocean Region. Once in service, JCSAT-15 will be called JCSAT-110A, as it will be located at 110 degrees East where it will replace the N-SAT110 satellite as well as provide expansion capability. Operating in Ku-band, the satellite will be used to help broadcast the multi-channel pay TV service SKY PerfecTV! in Japan and will also provide data communications as well as maritime and aviation applications for the Oceania and Indian Ocean Region.
JCSAT-15 is based on the highly flexible SSL 1300 platform, which has the capability to support a broad range of applications and technology advances. The satellite was launched together with a second SSL 1300 satellite built for Embratel Star One.
John Celli, the president of SSL, congratulated the teams at SKY Perfect JSAT, Arianespace and SSL whose diligent work contributed to this successful event.