[SatNews] At the International Disaster Conference and Expo, Mobil Satellite Technologies announced immediate availability of the new ECT-10 Emergency Communications Trailer, providing robust broadband communications at any disaster scene or remote location within just a few minutes.
This mobile emergency communications solution provides Public Safety Agencies and First Responders high-quality broadband services, voice, video, and data, along with site power, scene lighting, surveillance, and much more.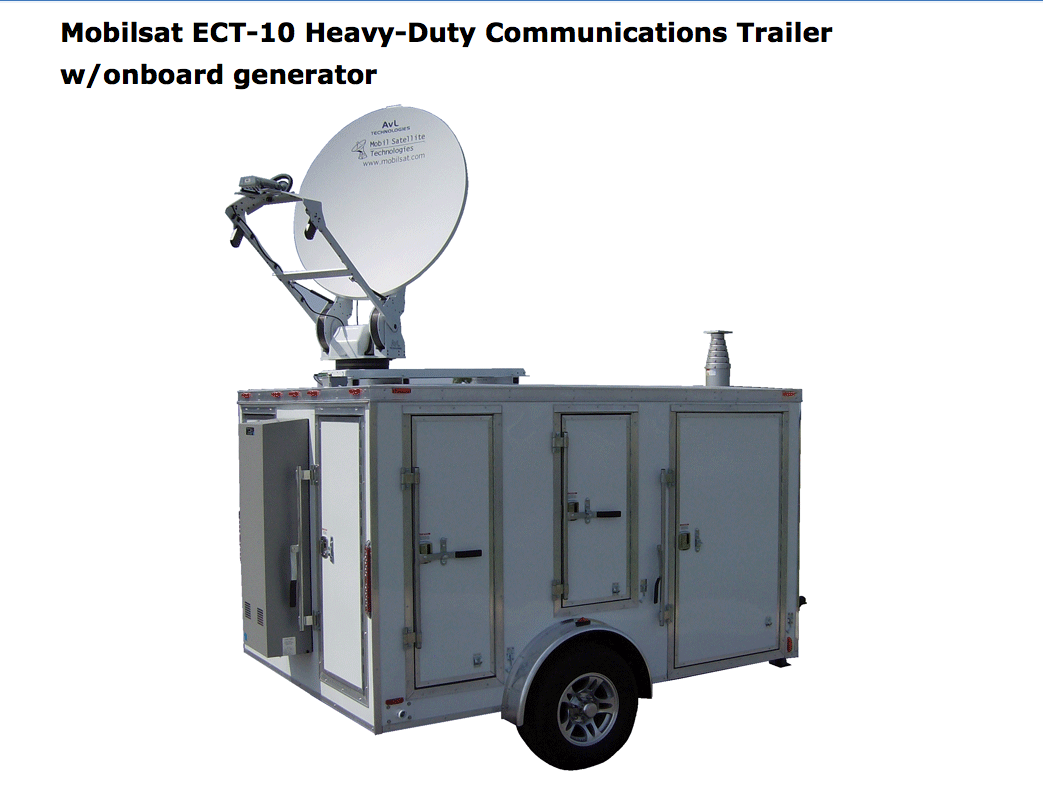 "This is just the latest innovation from Mobil Satellite Technologies," said D.M. "Bud" Burton, President of Mobil Satellite Technologies, "We are currently developing a complete line of emergency communications trailers up to 20' to serve the Emergency Management and Disaster Response markets".
The Mobilsat ECT-10 trailer weighs in at just under 3,500 lbs. and can be towed by any half-l ton pickup truck. Setup is quick and convenient, complte deployment takes less than 10 minutes by a single untrained operator. There are stabilizer jacks for each corner, so uneven terrain is not a challenge. Standard features include a 5 Kw Onan Generator, 15 Gallon fuel tank, 27' air operated mast, dual PTZ cameras, two full-size equipment racks, and an 8,000 BTU HVAC system.