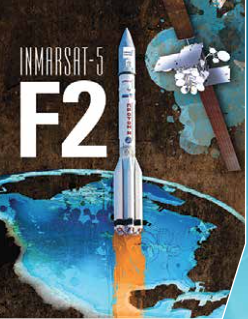 [SatNews] ILS readies for their upcoming launch of Inmarsat-5 F2, on February 1, 2015 at 6:31pm from Pad 39 at Baikonur Cosmodrome, Kazakhstan.
Mission Description: The Proton M launch vehicle, utilizing a 5-burn Breeze M Supersynchronous Transfer Orbit mission design, will lift off from Pad 39 at Baikonur Cosmodrome, Kazakhstan, with the Inmarsat-5 F2 satellite on board. The first three stages of the Proton will use a standard ascent profile to place the orbital unit (Breeze M upper stage and the Inmarsat-5 F1 satellite) into a sub-orbital trajectory. From this point in the mission, the Breeze M will perform planned mission maneuvers to advance the orbital unit first to a circular parking orbit, then to an intermediate orbit, followed by a transfer orbit, and finally to a supersynchronous transfer orbit. Separation of the Inmarsat-5 F2 satellite is scheduled to occur approximately 15 hours, 31 minutes after liftoff.
Provider: International Launch Services, Virginia, USA
Satellite Use: Inmarsat Global Xpress (GX) will be the first globally available high-speed broadband network. It will be delivered over three Inmarsat-5 satellites and will offer the unique combination of global coverage from a single operator and the network reliability for which Inmarsat is renowned. Based on Ka-band technology, GX will consistently deliver higher performance through more compact terminals at a lower cost than existing VSAT services, making it accessible to many more users.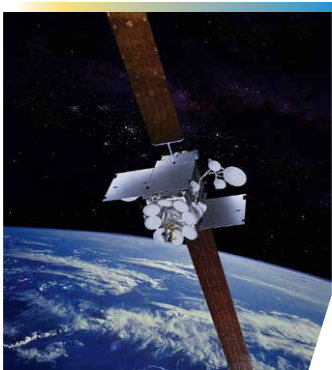 Satellite Statistics:
89 ka-band transponders
Planned orbital location: 55 degrees W
Anticipated service life: 15 years
Target Orbit at Separation:
Perigee: 4,341km
Apogee: 65,000 km
Inclination: 26.75 degrees
Spacecraft Separation: Approximately 15 hours, 31 minutes after lift-off
ILS Mission Statistics:
1st ILS Proton Launch in 2015
88th ILS Proton Launch Overall
11th Inmarsat Satellite Launched on Proton
17th Boeing Satellite Launched on Proton
Live Broadcast:
Live Coverage starting at 07:15 EST/ 12:15 GMT
Launch is scheduled for 07:31 EST/ 12:31 GMT
Broadcast concludes no later than 08:00 EST/ 13:00 GMT
Webcast can be seen at: http://inmarsat5f2.imgondemand.com