Thales Alenia Space has been a major player in SpaceX's launch of Iridium's NEXT satellites, as they built the sixth batch of Iridium® NEXT satellites that have been successfully launched by SpaceX from Vandenberg Air Force Base in California. The success of this sixth launch for the Iridium® NEXT program further solidifies the company's reputation as prime contractor for sophisticated satellite communications (SATCOM) systems. Thales Alenia Space, the system prime contractor for the Iridium® NEXT program, is in charge of engineering, integration, and in-orbit validation of all 81 Iridium NEXT satellites.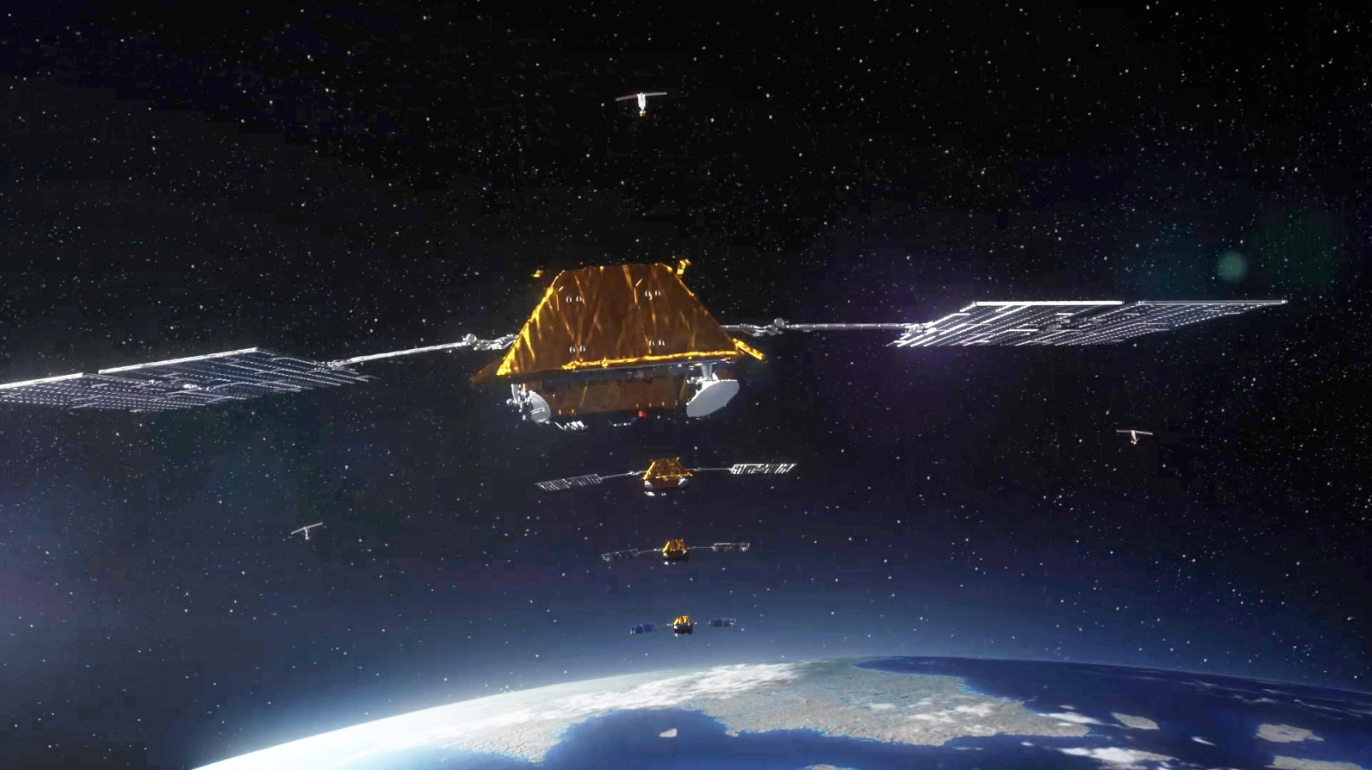 "Fifty-five Iridium® NEXT satellites are now in orbit and performance is exceeding expectations. The next two sets of 10 Iridium® NEXT satellites are nearing completion and will be soon awaiting the seventh and eighth launches. I can confirm that everything is on track to meet our objective, namely to launch all 75 Iridium® NEXT Low Earth Orbit satellites in 2018," declared Denis Allard, Iridium® NEXT Vice President for Thales Alenia Space.
The satellites are manufactured in a production line process by Thales Alenia Space's subcontractor Orbital ATK, at its Satellite Manufacturing Facility in Gilbert, Arizona under the supervision of a dedicated local Thales Alenia Space and Iridium team. Launch and Early Operations (LEOP) and In Orbit Tests are performed by Thales Alenia Space in coordination with Iridium, from Iridium's Satellite Network Op(SNOC) in Leesburg, Virginia.
The Iridium® NEXT constellation will offer global connectivity thanks to 66 interconnected satellites at an altitude of 780 km, along with nine spares in parking orbits and six more spare satellites on the ground.
This global network provides capabilities for communications on the move (individual vehicles, aircraft and ships), and ensures fully global coverage, including the poles and over the ocean. Because of its global coverage and independent operation, it is not requiring any ground infrastructure, Iridium® NEXT provides vital assistance under very challenging conditions, such as in isolated areas, during natural disasters or during conflicts, to name a few. Its independence from local ground infrastructures delivers secure communications, including protection against intrusion and hacking.