A real international happening, like so many satellite stories, in which numerous countries all contribute to achieve a first-of-a-kind. This time it's Norwegian Space Center's smallsats, built by Canada's Space Flight Laboratory (SFL), and launched from Kazakhstan.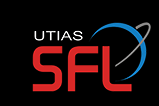 The Norwegian Space Center announces the successful deployment of critical antennas and probes on the NORsat-1 and NORsat-2 microsatellites built by Canada's Space Flight Laboratory (SFL) and were injected into orbit as the first of more than 70 small satellites included in this multi-satellite launch on July 14 from Kazakhstan. Most notable was deployment of a large Yagi antenna from NORsat-2 that will provide first-of-its-kind VHF Data Exchange (VDE) from space.
SFL Director Dr. Robert E. Zee said that they believe that Norway will be the first to provide VDE communications services from space. And this is the first deployable Yagi antenna ever developed for satellite-based VDE communications.
He continued explaining that complex, reliable deployables are rare for microsatellites. The success with this deploy-on-command Yagi antenna – that was designed and implemented from scratch in a short period of time – re-asserts SFL's leading capabilities among small satellite developers.
Based at the University of Toronto Institute for Aerospace Studies (UTIAS), SFL built the two microsatellites for maritime traffic monitoring, communications and science applications on behalf of the Norwegian Space Centre with support from the Norwegian Coastal Authority, Space Norway, and the European Space Agency.
SFL performed mechanical design, manufacturing and testing of the highly complex VDE Yagi antenna in collaboration with the University of Toronto's Electromagnetics Group. Once deployed, the antenna is twice as long as the NORsat-2 microsatellite. The large antenna's novel design included ultra-compact stowage to approximately 1/20th of its volume for launch.
The NORsat-2 VDE payload will enable higher bandwidth two-way communication with ships at sea. Adding VDE enables increased messaging capacity, better reliability of message delivery, and increased range of ship-to-shore and ship-to-ship communication beyond direct line-of-sight. The VDE payload was provided by Kongsberg Seatex, and the maritime communications service will be commercialized by Space Norway.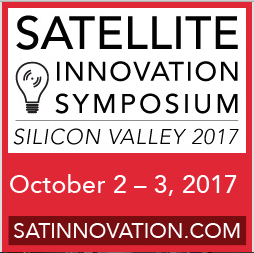 In addition, NORsat-1 and NORsat-2 deployed antennas for state-of-the-art Automatic Identification System (AIS) receivers to acquire messages from maritime vessels. NORsat-1 also extended four Langmuir probes that are part of a University of Oslo scientific instrument designed to measure space weather impacting communications and navigation equipment.
SFL utilized its Next-generation Earth Monitoring and Observation (NEMO) microsatellite platform to develop the NORsat-1 and -2mmicrosatellites. Each weighs about 15 kilograms and has main body dimensions of 20x30x40cm. The microsatellites were integrated at SFL's Toronto development facility.