[Satnews] Philip Dunne MP, Minister of State for Defence Procurement, UK Ministry of Defence will provide the opening ministerial address at 08:30 on day one at this year's event...
SMi will be hosting their biggest event of the year on November 3rd-5th as the 17th annual Global MilSatCom Conference and Exhibition take place at Park Plaza Riverbank Hotel, London, UK. Limited places remaining for Global MilSatCom 2015
Philip will be followed by Air Commodore John Philliban, Head Joint User of C4ISR, Joint Forces Command who will provide a host nation address and the session will be completed by Commander Ian Pears MBE RN, JFC CAP C4ISR SO1 NETS SVCS , Joint Forces Command
With a presence of over 400 of the industry's senior military figures and leading satcom providers, this exclusive event is guaranteed to sell out as it provides attendees with networking opportunities.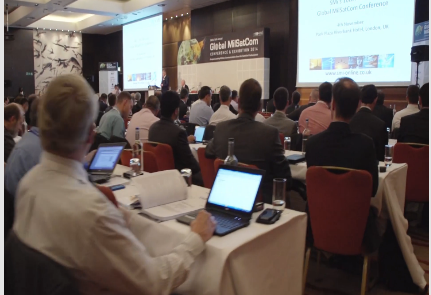 Conference attendees will get the chance to hear: a ministerial address, a host nation address, three industry-leading keynote speakers, over 40 high-level presentations from across the globe, four panel discussions and the option to participate in three interactive workshops.
Key presentations that will feature at the conference will discuss the latest topics on SatCom which include: the obstacles and benefits of interoperability, SatCom on the move, the need for greater spectrum, eliminating satellite jamming, protected SatCom and the collaboration between industry and military on current and future SatCom issues.
2015's impressive conference agenda features the following line up with speakers:
Opening Ministerial Address
Philip Dunne, Minister of State for Defence Procurement, UK Ministry of Defence
Host Nation Address
Air Commodore John Philliban, Head of Joint User C4ISR, Joint Forces Command, UK Ministry of Defence
Deanna Ryals, Chief, International MILSATCOM, U.S Air Force
Lieutenant Colonel Abde Bellahnid, Directorate of Joint Capability, SATCOMS & SAR Requirements, Canadian Department of National Defence
Brigadier General Jozef Nasiadka, Chief of Command and Control Directorate - J6, General Staff of the Polish Armed Forces
Commodore Christian Anuge, Deputy Director, Defence Space Agency, Nigerian Navy
Colonel Christophe Debaert, Head of Syracuse Program, DGA France
Colonel Dr Abas Kattala, ITC Engineer, Tanzania People's Defence Force
Colonel Atogeba Alobawone, Director, Directorate of Defence Communication and Information Systems, Ghana Armed Forces
Lieutenant Colonel Charles Eddy, Chief of Space Policy, Plans and Strategy, United States European Command
Lieutenant Colonel Edwin Saiboo, Head of CIS/J6 Department, Royal Netherlands Army
Commander Marcos Imperio, Assistant Chief of Fleet Staff for Weapons, Communications, Electronics and Information Systems, Philippine Navy
Wing Commander Rhys Taylor, J6 — Headquarters Joint Forces New Zealand, New Zealand Defence Force
Tom Plachecki, Chief of Network Services & IT Infrastructure Service Line, NATO Communications and Information Agency
Harold Haney, Chief, SATCOM & Spectrum Management Division, US Strategic Command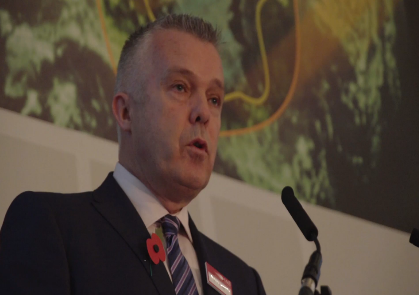 As well as gaining the most current information on satcom, those who choose to attend can take full advantage of the opportunity to partake in three pre-conference work-shops and programs can be found here. These are entitled:
Global Government Payload Exploration which is hosted by Payload Alliance
How Small Satellites Can Enhance Military Communications Whilst Maintaining Cost-Efficiency hosted by Surrey Satellite Technologies Ltd
Perspectives on Ground Systems which is hosted by The Aerospace Corporation.
For full details on all speakers, presentations and workshops please visit www.globalmilsatcom.com
GMSC 2015 confirms that SES are the proud leading sponsor and are accompanied by a vast range of sponsors including:
Airbus Defence & Space
Advantech Wireless
Boeing
Eutelsat
Harris CapRock
Honeywell Aerospace
Hughes
Inmarsat,
Intelsat General
Lockheed Martin
LuxGovSat
Newtec
Northrop Grumman
O3b Networks
Raytheon
Thales Alenia Space
Thales
ViaSat
Exhibitors: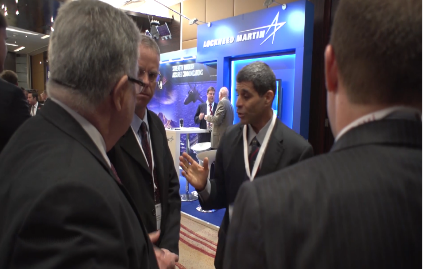 The Aerospace Corporation
Avanti
Comtech Telecommunications Corp
DataPath
ETL Systems
GATR Technologies
Get Sat
Nova Systems SATCOM
NSSLGlobal
Satcom Direct
Spectra Group
Vislink
WORK Microwave
For event enquiries please contact the team on +44 (0) 207 827 6000 or email events@smi-online.co.uk
For media enquiries contact Sonal Patel on +44 (0) 207 827 6106 or spatel@smi-online.co.uk