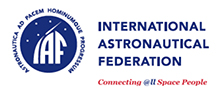 The upcoming International Astronautical Federations' Global Conference on Space for Emerging Countries — GLEC 2019 — will be in session from April 24 to 25 in Marrakech, Morocco, and will feature a session on Wednesday the 24th focusing on Financial Models and Resourcing.


Given the many competing social and economic priorities of emerging countries, the finances usually committed to national space programs are generally sub-optimal. However, additional levels of funding are contingent upon demonstrating an appreciable value proposition through either a return on investment or value on investment. The Session focus will be on:
Categorizing the financial models that could be adopted in national/regional space programs, and
Pinpointing what development banks are looking for in providing financial loans and assistance for space technologies and applications.
The first part of the session will feature a Keynote Address from 1600 to 1615 hours from Steve Bochinger, COO at Euroconsult, followed by Plenary 2 from 1615 to 1730 hours, moderated by Joerg Kreisel, CEO of JKIC and welcoming, as speakers, Talal Al Kaissi, Advisor – Strategic Projects, UAE Space Agency; Feng Zhou, Vice President, DFH-China Academy of Space Technology (CAST), Carlos Alvarado, President, Central American Association for Aeronautics and Space (ACAE), and Mmboneni Muofhe, Co-chair, Group on Earth Observation.
For additional information on the program, please select this direct link...