A collaboration between SES S.A. (Euronext Paris and Luxembourg Stock Exchange: SESG) and Gilat Satellite Networks (NASDAQ:GILT) (TASE:GILT) results in them delivering affordable connectivity to a broad range of small ships and vessels left underserved at sea in the Caribbean and beyond.
The new collaborative solution bundles Gilat's MarineRay 60P all-in-one Ku-band maritime VSAT (very small aperture terminal) antenna package with SES's tailored maritime capacity on both wide beam and upcoming high throughput satellite (HTS) capacity to help small yachts and ship operators break through barriers to entry. Set for commercial launch in April 2017, the plug-and-play platform is the latest offering within the SES Maritime+ service, which was first introduced late last year.
Until now, the cost of antennas, installation, satellite capacity, and fleet and network management has kept many small vessels out of the VSAT market and unable to access high-speed connectivity to link crews and entertain passengers. The SES Maritime+ solution eliminates these constraints with affordable equipment, bandwidth, installation and network management pricing for operators of even the smallest of fishing boats and yachts.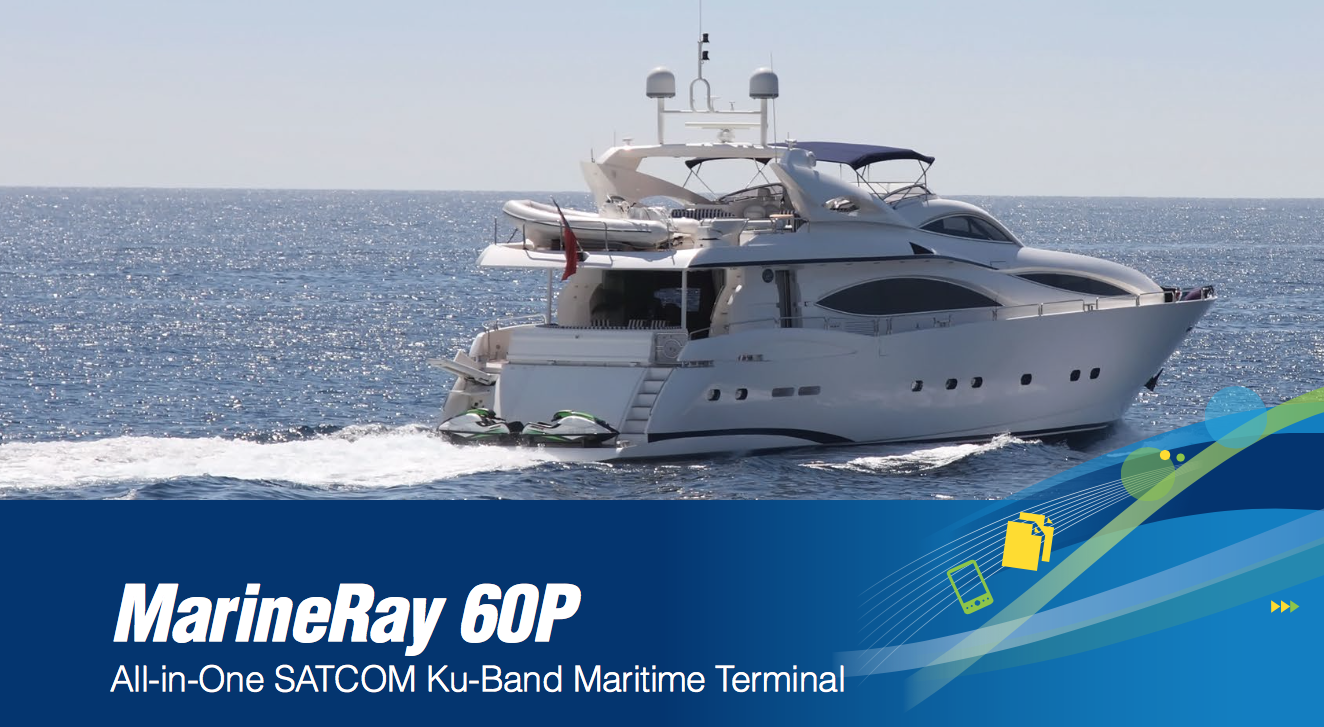 The collaborative solution, sold through a network of authorized dealers across the globe, will be available first to small yachts and vessels traversing Caribbean waters, followed by small craft operating in the Mediterranean Sea, North Sea, and ocean waters throughout Southeast Asia.
Elias Zaccack, SVP of Global Mobility and the Americas Region for SES explained that this collaborative breakthrough is all about leveraging and utilizing SES's robust and diverse network of satellite capacity and Gilat's all-in-one VSAT terminals to make high-speed, high quality connectivity much more accessible to even the smallest maritime operators. There are hundreds of thousands of small fishing and cargo vessels that simply haven't been able to offer affordable high-speed Internet access to their crews and passengers, until now. Additionally, SES's Maritime+ regional offering makes access to connectivity at sea easier and more affordable than ever before.
Ron Levin, Director Strategic Accounts at Gilat Satellite Networks remarked that this first Maritime+ regional agreement between Gilat and SES is opening access to high-speed maritime connectivity to small vessel operators throughout the Caribbean. The MarineRay all-in-one terminal package in combination with SES's wide beam and HTS capacity is a game changer for operators of small yachts and ships who've been left behind and underserved in the Caribbean and other vital maritime regions. He continued that this initiative is inline with Gilat's strategic direction of bringing affordable broadband to underserved markets on the ground, in the air, and now, at sea.