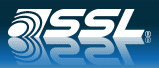 The time has come to leave the nest or, in this case, Space Systems Loral (SSL) the manufacturer, that has built EchoStar Corporation's EchoStar XXI satellite. The satellite, now deemed "ready to ship", will be located at 10.25 degrees East. EchoStar XXI actually was ready and had previously been ready to launch in April 2016, but the satellite was placed in storage after EchoStar received notification that the launch had been postponed from its original launch slot of May 2016.

EchoStar subsidiary EchoStar Mobile Limited (EML) will utilize a portion of EchoStar XXI's capacity to provide commercial communications wholesalers with an advanced network for reliable, IP-based mobile satellite services (MSS) for voice and narrowband data services in Europe. EML is an EU-wide licensee authorized to provide an integrated MSS network with a complementary ground component. The company has provided notice of the completion of construction and temporary storage of EchoStar XXI to relevant European Union and member state regulators.
In anticipation of launch in the fourth quarter of 2016, SSL has completed final shipment preparations at their facility in Palo Alto, California, where the spacecraft will remain in storage until EchoStar receives notification of launch vehicle availability.
Derek de Bastos, chief technology officer for EchoStar Satellite Services said, "We are pleased to have completed final preparations of the EchoStar XXI spacecraft and look forward to its launch in the fourth quarter."
http://www.sslmda.com/html/satexp/terrestar2.html