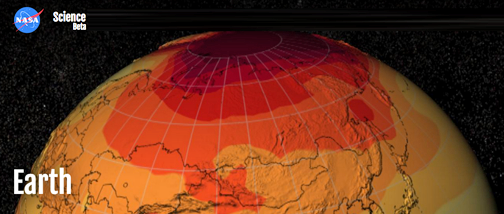 Six smallsats that range in size from that of a loaf of bread to a small washing machine are going to be launched by NASA on individual missions to examine hurricanes, the Earth's energy budget, the effect of aerosols and weather, all using a new method of data acquisition—the satellites will be put into the orbit in separate missions that will commence from this month.
The payloads will weigh from just a few kilograms to a little more than 181 kg and will be secondary payloads on launch vehicles that have been launched for other missions, all as part of a cost cutting program by the agency. Their development was also conducted with cost savings in mind, which enabled scientists to actually test their nexgen technologies.
The first smallsat — Radio Assessment using Vertically Aligned Nanotubes, or, RAVAN for short — will examine the Earth's top atmosphere to locate any small changes in the energy budget and is headed up y Bill Swartz from the Johns Hopkins Applied Physics Laboratory in Laurel, Maryland.
NASA will launch the first satellite in this segment called RAVAN or Radio Assessment using Vertically Aligned Nanotubes. RAVAN is a CubeSat equipped with detectors that can find small changes in the energy budget of Earth's top atmosphere, which is vital in understanding the greenhouse gas effects on climate.
Then, during the spring of 2017, the second mission of two smallsats will peer at clouds to better understand their role in weather and will be launched from the International Space Station. Following will be the third smallsat launch named IceCube, which was developed by Dong Wu of NASA's Goddard Space Flight Center, and the spacecraft will work a new, miniature, high-frequency microwave radiometer to measure cloud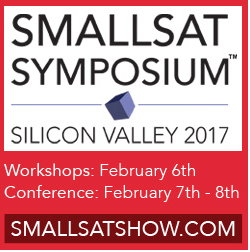 ice. The fourth smallsat will measure airborne particles as well as the sizes of cloud droplets, viewing these with a new method that uses multiple perspectives for target analysis. This fourth smallsat is part of the Hyper-Angular Rainbow Rainbow Polarimeter, or HARP, that was developed by Vanderlei Martins at the University of Maryland-Baltimore County in Baltimore, Maryland.The final satellite is MiRaTa—Microwave Radiometer Technology Acceleration—and this craft's mission should be boosted into orbit as a passenger in early 2017 with NASA's Joint Polar Satellite System-1, collecting data for forecasting and storm tracking. All of these missions are all part of the ambitious projects of NASA's Earth Science Technology Office and is funded by the Earth Science Division of NASA.
NASA also announced their team is working on Earth Observing (EO) technologies and developed two satellite systems, once called CYGNSS (Cyclone, Global Navigation Satellite System), that are planned for launch in December. CYGNSS is going to be NASA's first Earth science satellite constellation and will be comprised of eight identical satellites that will fly in formation to measure the wind intensity over the ocean for new insights into tropical cyclones. CYGNSS is led by Chris Ruf at the University of Michigan, Ann Arbor, and is targeted to launch on December 12th from Cape Canaveral Air Force Station in Florida.