[SatNews] Proven M2M solutions that pertain to oil and gas service companies are revealed in this Webinar.
Many factors are driving the worldwide SCADA market in the oil & gas industry. These include the continuing worldwide demand for additional energy from carbon-based fuels, the shifting of exploration and production locations to more remote and hostile environments, and end user requirements to link SCADA to information technology and business systems.

On-demand Webinar: Transforming SCADA to Address Today's Oil & Gas Industry Challenges.
You can register here.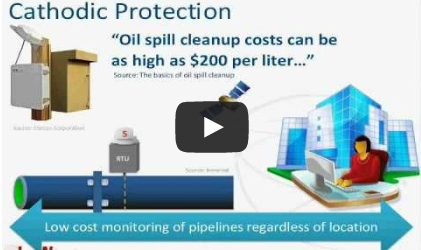 About this webcast:
Oil and gas services companies need M2M solutions that are tested and proven to effectively protect, manage, and leverage their infrastructure investment. These same companies are also experiencing new and increased pressures to improve equipment productivity, decrease equipment maintenance costs, decrease employee "windshield" and idle time, address environmental concerns, and comply with regulatory requirements. Remotely accessing and monitoring Supervisory Control and Data Acquisition (SCADA) and telemetry data can help to maximize operational efficiencies while also addressing these challenges. The use of Satellite terminals can be a very cost effective solution to monitor and protect SCADA equipment, pipelines, and wells located at multiple sites dispersed over a large geographical area and in many cases may be the only option depending on cell coverage.

In this webcast, Jenn Markey, Director Product Management, explores the role that satellite communications can play in providing order and achievement in the operation of SCADA assets. She will also address the advantages, drawbacks and cost benefits of various types of communication networks.