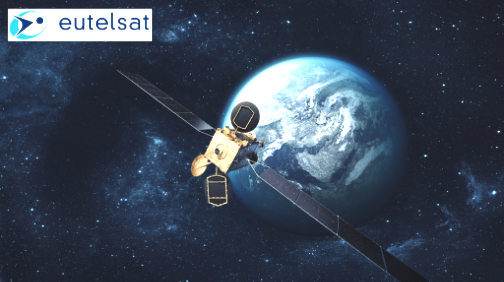 Being reported at the Advanced Television infosite is that Eutelsat, no longer a member of the C-Band Alliance (CBA), has told the Federal Communications Commission (FCC) that it should only pay out a maximum of $7 billion in payout to the satellite operators (including Eutelsat) in a planned auction of US spectrum for re-use for 5G.
Bloomberg Intelligence, in a report late on January 24th, suggested that the market believes the overall value of the spectrum auction could reach $35-40 billion.

Not all of this sum would go to the CBA members (Intelsat, SES and Telesat) as it is widely acknowledged that the US Treasury expects to receive a generous slice.
There are also significant relocation costs to be funded by the CBA members, not least ordering up 8 or 9 satellites to provide new capacity to replace the bandwidth being auctioned.
Eutelsat in its FCC filing on January 23rd told the FCC that the CBA's suggestions are "fatally flawed" because the auction value of the licenses bears no connection to the cost of "comparable facilities" to those the satellite operators or earth station operators use today.
"Eutelsat reiterated its Dec. 19, 2019 proposal that the Commission decouple its assessment of satellite operator relocation costs from the results of the auction. Rather, the Commission should measure relocation costs based on the satellite operators' lost business opportunity to provide satellite transmission service resulting from the Commission's reallocation of C-band spectrum from FSS to terrestrial 5G use," stated Eutelsat in its filing.
Eutelsat is also proposing a new – and highly controversial – formula on how the 'windfall' payments should be divided, and allocates 56.7 per cent to Intelsat, just 20.1 per cent to SES, 13.4 per cent to itself, only 0.2 per cent to Telesat of Canada and a surprisingly large 9.6 per cent to the Smaller Satellite Operators despite these 4 smaller players having very low relevant penetration – if any – over the US.
Eutelsat's suggestion is that a Transition Fund be established, and which "need not exceed $7 billion" and allocated:
1: $3.5 billion (for satellite operator relocation costs) + a 50 per cent maximum incentive = $5.25 billion
2: $1 billion for Earth Station relocation + 50 per cent maximum incentive = $1.5 billion
3: Transition Facilitator costs < $0.25 billion
These proposals are not likely to go down well with CBA members.
Then, journalist Chris Forrester filed at Advanced Television that the C-Band Alliance (CBA), in a batch of filings to the FCC, has broken down the costs of clearing transmissions as part of its workload for the final reallocations of bandwidth for 5G over the US.

It reminds the FCC that clearing spectrum for the 35,000 cable and IPTV operators across the US is a massively complex business because clearing activities are highly interdependent.
For example, the CBA says "a typical service move must follow a clear sequence with several parties needed to work in concert."
The CBA highlights that an analysis is required for each site, with technical parameters agreed as well as full coordination with the uplink customer (and this is needed for both Space and Ground activity). Subsequently, the system has to ensure that the new antenna can access content at the target location. A temporary antenna might be needed during the dual illumination work, and dual illumination would be needed until the complete handover. Meanwhile, antennas will need to be re-pointed and this could include a frequency change, polarization change and/or satellite change.
"Clearing the spectrum is a highly orchestrated activity with many moving pieces and players. Coordinating it well is critical to meeting the targeted timelines. The CBA is best suited, due to a significant information advantage, to manage the entire clearing," said the CBA in its filing to the FCC. Additionally, it adds that the CBA has done dramatically more than any other party to prepare for the transition of a portion of the C-band from satellite to 5G operations. Its efforts cannot be replicated.
"Even when only one service is being transitioned, issues are likely to arise at individual earth stations resulting from the earth station operator's failure to re-point or re-tune the antenna or from errors in repointing or returning. Errors in the original configuration established with the customer could also cause problems. These issues must be resolved quickly to ensure existing services are not harmed," adds the CBA.
The CBA estimates that in order to clear 280 MHz of satellite spectrum, around 60 percent of the current video, audio and other C-band services will need to transition.