Good news all around for Space Systems Loral (SSL) at yesterday's launch of Intelsat 36 aboard Ariane 5. Space Systems Loral designed and built Intelsat 36, for Intelsat S.A. (NYSE: I) which will use the satellite to provide media and content distribution services in Africa and South Asia. Intelsat is the operator of the world's first Globalized Network which lets anyone connect with anyone else, anywhere on the planet.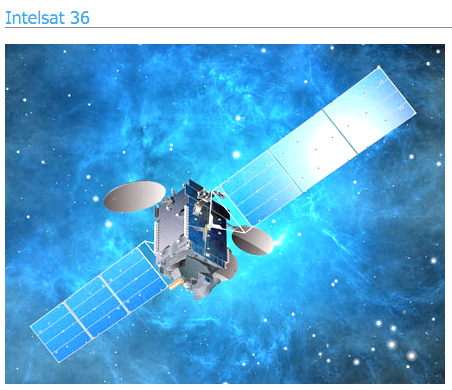 The satellite was launched from the European Spaceport in Kourou, French Guiana, and deployed its solar array panel on schedule following its launch. Intelsat 36 will begin firing its main thruster later today in order to propel it toward its final geostationary orbit.
Intelsat 36 was designed with both Ku-band and C-band capacity, and will be used to provide direct-to-home television services in Sub-Saharan Africa as well as television program distribution services in South Asia.
John Celli, president of SSL stated, "I would like to thank and congratulate the teams at Intelsat, Arianespace, and SSL who contributed to the successful launch of Intelsat 36. We are pleased to hear that the satellite, which is the second that we have delivered for Intelsat this year, is functioning according to plan."
Ken Lee, Senior Vice President, Space Systems of Intelsat responded, "SSL has been a valued partner of Intelsat for many years due to its reliability and ability to deliver on schedule. Now that Intelsat 36 has been successfully launched, we look forward to supporting the growth of our customers in Africa and South Asia with reliable, high power services, enabling the delivery of differentiated content to their subscribers."
The satellite is built on the sturdy SSL 1300 platform, which is designed to provide service for 15 years or more. Intelsat 36 is the fifty-first satellite that SSL has delivered to Intelsat.