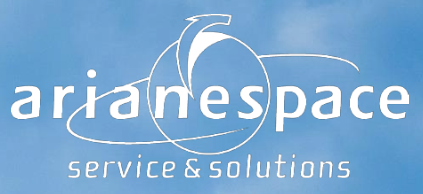 Arianespace is all ready to launch Flight VA238 tomorrow, Wednesday, June 28, and they realize the importance of keeping up a good pace, but certainly never to hurry and compromise the safety and integrity of the mission and the valuable contents within. And so tomorrow's launch at Arianespace saw the Ariane 5 delivered to the launch zone today. The following is an issued statement from Arianespace.
Arianespace has delivered another Ariane 5 to the launch zone at Europe's Spaceport in French Guiana, clearing the way for tomorrow's heavy-lift mission with a pair of satellites: Hellas Sat 3-Inmarsat S EAN and GSAT-17.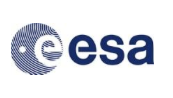 Riding atop a mobile launch table, Ariane 5 today completed its transfer from the Spaceport's Final Assembly Building — where payload integration occurred — to the dedicated ELA-3 launch complex. With this rollout completed, the final countdown will begin for a June 28 liftoff at the start of a 1-hr., 17-min. launch window opening at 5:59 p.m. local time in French Guiana.

Tomorrow's mission is designated Flight VA238, and it has an estimated payload performance of 10,177 kg. – a total that factors in Hellas Sat 3-Inmarsat S EAN and GSAT-17, plus the dual-satellite dispenser system and integration hardware. Both passengers are to be deployed to geostationary transfer orbit during a 39-min. flight sequence.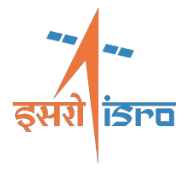 Continuing the Arianespace launch tempo
Hellas Sat 3-Inmarsat S EAN is the mission's upper passenger and will be released first in the flight sequence at 28 minutes after liftoff. Produced by Thales Alenia Space, it is a two-payload "condosat" to be operated by Hellas Sat and Inmarsat. Once in orbit, the Hellas Sat 3 component will deliver direct-to-home (DTH) and telecom services to maintain and expand Hellas Sat's business reach; while the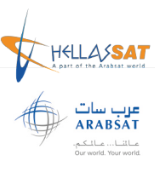 Inmarsat S EAN component provides the satellite portion of Inmarsat's new European Aviation Network.

GSAT-17, to be deployed from Ariane 5's lower passenger position, was built by the Indian Space Research Organisation (ISRO) to strengthen its current fleet of 17 telecommunications satellites. The spacecraft's separation will occur approximately 41 min. after liftoff.
As the fourth heavy-lift Ariane 5 flight so far in 2017, tomorrow's launch will continue a busy year of mission activity for Arianespace's full family of launchers, which also has included two flights performed with the medium-lift Soyuz and one using the lightweight Vega.