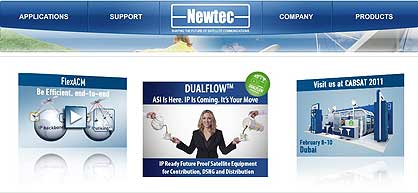 [SatNews] Newtec wants to ensure that their clients are using their products in the most efficient manner.
To further this Newtec is providing a free webinar FlexACM: Be Efficient. End-to-End; Successful Adaptive IP Trunking Networks
The webinar is to commence on
Wednesday, February 16, 6 PM CET (Brussels), 12 Noon (New York)
Tuesday February 22 : 9 AM CET (Brussels), 12 Noon (Dubai), 4 PM (Singapore)
Spend a worthwhile 60 minutes with our experts in IP Trunking and IP Backbone over satellite on following topics:
FlexACM, End-to-End Efficiency leads to quick Return on Investment
FlexACM, how technologies boost OPEX Savings
FlexACM, Customer Satisfaction at the core through flexible trunking networks
IP Backbone and IP Trunking are on the rise, so register
today here
for this informative Webinar.
Featured Speakers:
Koen Willems, Product Marketing Director
Ron Geens, Product Manager