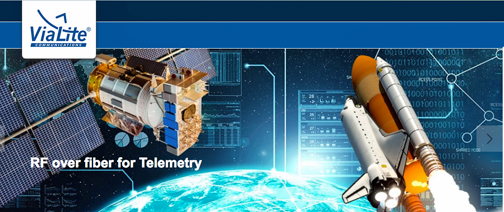 RF over fiber manufacturer, ViaLite Communications, is helping McMurdo with their latest Search and Rescue application.
ViaLite is providing RF optical and Digital Data links for use at a ground station in Algeria, which is used to operate search and rescue applications (MEOSAR beacon system). ViaLite is also providing customized ViaLite ODE-B outdoor enclosures to house the RF and Digital Data links. The ODE-B enclosures are located close to each antenna to minimize cable loss and the links fed into a sheltered Earth Station over fiber to a rack-based chassis system.

ViaLite is also providing demonstration equipment for product qualification, system design and application support. The company was chosen for the project based on its technical expertise and high performance products, given the critical nature of the application. Further to the application being successfully installed, McMurdo has ordered an additional 10 ViaLite systems for a new project.
McMurdo provides the world's first end-to-end search and rescue ecosystem. Its solutions have been at the core of the Cospas-Sarsat satellite-based search and rescue system since its inception in 1982, and have been instrumental in helping to save over 40,000 lives.
Additionally, ViaLite Communications has been announced as a finalist in the upcoming World Teleport Association (WTA) 2017 Teleport Awards for Excellence—the company's Ka-band Rain Fade Diversity Systems has been shortlisted for the Teleport Technology of the Year award. The 22nd annual Teleport Awards for Excellence Ceremony and Luncheon will be held on March 7 during the Satellite2017 conference in Washington D.C.
ViaLite Communications is a division of Pulse Power and Measurement Ltd (PPM) and was founded in 1994
and has three additional divisions: PPM Power, PPM Test and PPM Systems.