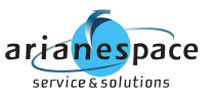 Arianespace Flight VV07 is set for a September 15th launch with the Peruvian PerúSAT-1 and Terra Bella satellites.
The light-lift Vega launch vehicle has now been packed with the multi-satellite EO observation payload and is fully assembled. This will be Arianespace's seventh launch of 2016, building on a busy schedule that already has witnessed the company's heavy-lift Ariane 5 used four times, along with two missions performed with their medium-lift Soyuz launchers.
Flight VV07's final payload integration activity began with the "upper composite's" transfer from the Spaceport's S3B payload processing facility to the SLV launch pad. The upper composite is composed of the Terra Bella satellites along with PerúSAT-1 in a dispenser system for the multi-passenger arrangement, all of which are encapsulated in Vega's protective payload fairing. Once positioned on the launch pad, the upper composite was then hoisted up Vega's mobile gantry, where the installation occurred atop the four-stage launcher.
Vega entered service in 2012 and the vehicle is provided to Arianespace by Italy's ELV S.P.A., which is the launcher's industrial prime contractor.