It's a first for this company, their first commercial launch. The company, U.S. orbital launch provider Rocket Lab has today confirmed it will open a 14-day launch window this month to conduct the company's first fully commercial launch. The mission, named 'It's Business Time', includes manifested payloads for launch customers Spire Global and GeoOptics Inc., built by Tyvak Nano-Satellite Systems.
Spire is a data and analytics company that collects data for Earth from space, to help business and governments address previously insurmountable problems affecting the planet. Its constantly improving constellation of LEO satellites uses listening sensors to listen to the planet in real-time, gaining access to rich and untapped data sources totally off-limits to camera-based technology and inaccessible from the ground.
'It's Business Time' will launch from Rocket Lab Launch Complex 1 in New Zealand. The 14-day 'It's Business Time' launch window will open on Friday April 20, 2018 NZT. During this time a four-hour launch window will open daily from 12:30 p.m. NZDT (00:30 UTC). Licensed to launch every 72 hours, Rocket Lab Launch Complex 1 is the world's only private orbital launch facility.
Rocket Lab is the only private, dedicated small launch provider globally that has deployed satellites to orbit. 'It's Business Time' marks the fastest transition a private launch provider has made from test program to fully commercial flights. This mission follows just three months after Rocket Lab's January 21, 2018 launch "Still Testing", which successfully deployed an Earth-imaging satellite for Planet and circularized the orbit of two weather and AIS ship tracking satellites for Spire Global using Rocket Lab's in-house designed and built kick stage.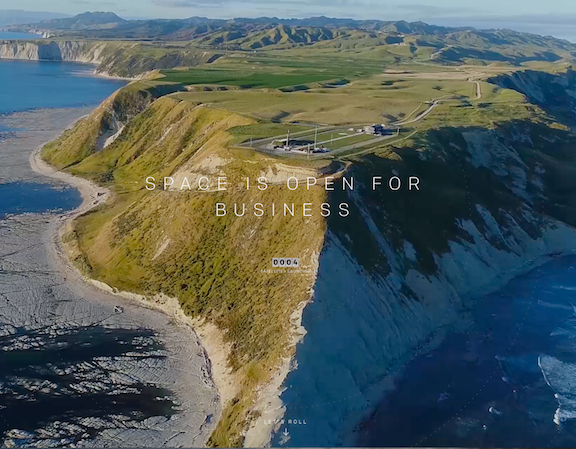 Rocket Lab founder and CEO Peter Beck said It's Business Time represents the shift to responsive space. They always set out to create a vehicle and launch site that could offer the world's most frequent launch capability and they're achieving that in record time.
He added that Rocket Lab is the only small launch provider that has reached orbit and delivered on promises to open access to space for small satellites. They can have payloads on orbit every 72 hours and their rapidly expanding manifest shows this is frequency is critical for the small satellite market.
Rocket Lab can achieve an unprecedented launch frequency due to a vertically integrated vehicle manufacturing process that enables Rocket Lab to roll an Electron vehicle off the production line every week.
To meet a rapidly growing 2018/19 launch manifest, Rocket Lab has quickly scaled production of the Electron launch vehicle across its three-acre headquarters and production facility in Huntington Beach, California. The company will produce 100 3D printed Rutherford engines this year to support a monthly launch cadence by the end of 2018.
Rocket Lab's New CFO
In addition to the above announcement about the upcoming commercial launch, U.S. orbital launch provider Rocket Lab announced the appointment of Adam Spice as Chief Financial Officer, to be based at Rocket Lab headquarters in Huntington Beach, California.
Mr. Spice joins Rocket Lab following seven years at MaxLinear, Inc. (NYSE:MXL), a leading provider of radio frequency (RF), analog and mixed-signal integrated circuits for the connected home, wired and wireless infrastructure, and industrial and multimarket applications.
Mr. Spice brings more than 20 years of finance, accounting, facilities, procurement, and IT management experience to Rocket Lab, as well as leadership over more than 50 strategic acquisition and investments transactions representing approximately $7 billion.
Rocket Lab CEO and founder Peter Beck said they are thrilled to welcome Adam to the Rocket Lab team. He will play a key role in Rocket Lab's growth as they expand commercial operations, increase launch frequency and solidify their position as the world's preeminent private small launch provider.
In his role as Vice President and Chief Financial Officer at MaxLinear, Mr. Spice played a key role in growing the business from approximately $70 million in 2010 to one that generated $421 million in revenues in 2017.
Prior to his time at MaxLinear, Mr. Spice held a variety of executive roles at Broadcom Corporation, including Vice President, Finance, Corporate Development, Treasurer, and Vice President and General Manager of its Mobile Power Management Business. During Mr. Spice's tenure, from 2000 through 2009, Broadcom scaled from approximately $1.2 billion in revenue to $4.3 billion through a combination of organic growth and over 40 strategic acquisitions.
From June 1996 to July 2000, Mr. Spice held Senior Finance Management positions at Intel Corporation in its Planning and Logistics group and Intel Capital. Mr. Spice previously served as Chief Financial Officer of Symwave Corporation, a venture backed fabless semiconductor startup from October 2009 to November 2010, leading up to its sale to SMSC. He received a Bachelor of Business Administration degree from the Brigham Young University and an MBA from The University of Texas at Austin.
Mr. Spice commences his role at Rocket Lab on May 24.