[SatNews] ..."the Task Force represents a unified front against the increasing threat of cyber attacks."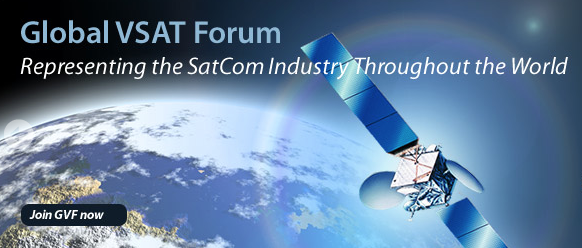 The international satellite communications industry has launched a global initiative to address escalating cyber-security threats with the establishment of a task force that will identify best practice and provide guidance on how users and industry can optimize the application of VSATs to reinforce network integrity. The initiative is being led by GVF, the international non-profit association of the satellite communications industry, which has launched the Cyber-Security Task Force, a consensus-based group Chaired by Rakesh Bharania, Tactical Operations, Cisco Systems.

"As a collaboration of the satellite industry and the user community, the Task Force represents a unified front against the increasing threat of cyber attacks," said David Hartshorn, Secretary General of GVF. "Rakesh is ideally suited to Chair the Task Force; he served as Senior Network Security Architect with CISCO Information Security specializing in vulnerability assessments and audits, as well as web security design and architecture. Rakesh's expertise, combined with the VSAT industry's foremost technology leaders, is the right response to this challenge."

The member companies of the Global VSAT Forum (GVF), representing the major providers of satellite networking solutions, place security of communications utilizing their equipment and services at the highest level of importance. As a reflection of that commitment, the Task Force's mission will be to work with the broader communications community to maximize security in the entire end-to-end solution: From the network operations center to the hardware and software security protection embedded in the VSAT terminal on the user premises.

The Task Force will leverage its work with current measures being applied by the international satellite communications industry to defend against cyber-attacks. For the thousands of operators and millions of VSAT systems throughout the world, the satellite communications industry will evaluate how a variety of considerations—from training and support to security policies, standards and protocols—can be most effectively applied.
GVF is the international association of the satellite communications industry. Supported by 200 companies based in every major region of the world, GVF promotes higher standards of service, greater levels of market access, improved regulatory conditions, and heightened awareness by the private and public sectors of the advantages afforded by state-of-the-art satellite-based fixed and mobile solutions.