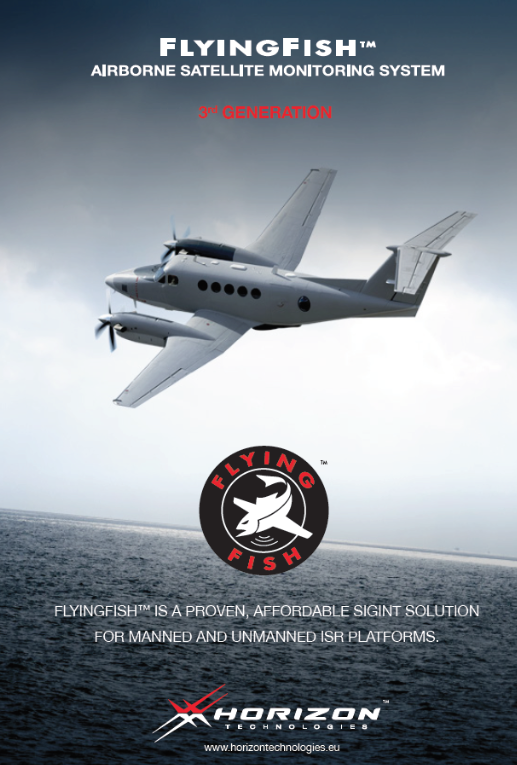 The Special Operations Forces Industry Conference (SOFIC) May 21-24 in Tampa, Florida will be the scene of Horizon Technologies introducing their new "plug and play" ISR XPOD. It will be mounted on an aircraft at the show and teamed with a major American prime contractor for this event.
SOFIC provides opportunities to network with defense industry professionals, the United States Special Operations Command (USSOCOM) leadership and government attendees. Participants will be viewing the latest in Special Operations Forces (SOF) equipment and capabilities along with the opportunity for informal exchange with experts in the field. In addition, the USSOCOM Commander and Acquisition Executive will provide their perspectives on SOF challenges, trends, and capability gaps.
According to John Beckner the XPOD gives users a removeable ISR capability which can be installed on any aircraft which has hard points. They are pleased with the customer response since they announced this new product last year, and The Special Operations Forces Industry Conference (SOFIC) will give potential users a chance to see the unit up close. Becker continued that Horizon Technologies just finished its best first quarter ever, with almost $2 Million in new orders. In this quarter they've added a new customer, a new SIGINT platform, and a new significant end-user. They are on track to make 2018 their best year ever.
Horizon Technologies provides airborne satellite (SAT) phone monitoring systems for ISR applications, equipping governments worldwide by enhancing their SIGINT capabilities. They are the OEM for the FlyingFish™ SIGINT system which is flying on numerous platforms worldwide.
They participate daily in SAR missions via NATO and FRONTEX in the Mediterranean Sea, counter-piracy operations off the coast of East Africa and are heavily involved in international operations in the Levant and in Northern Africa.