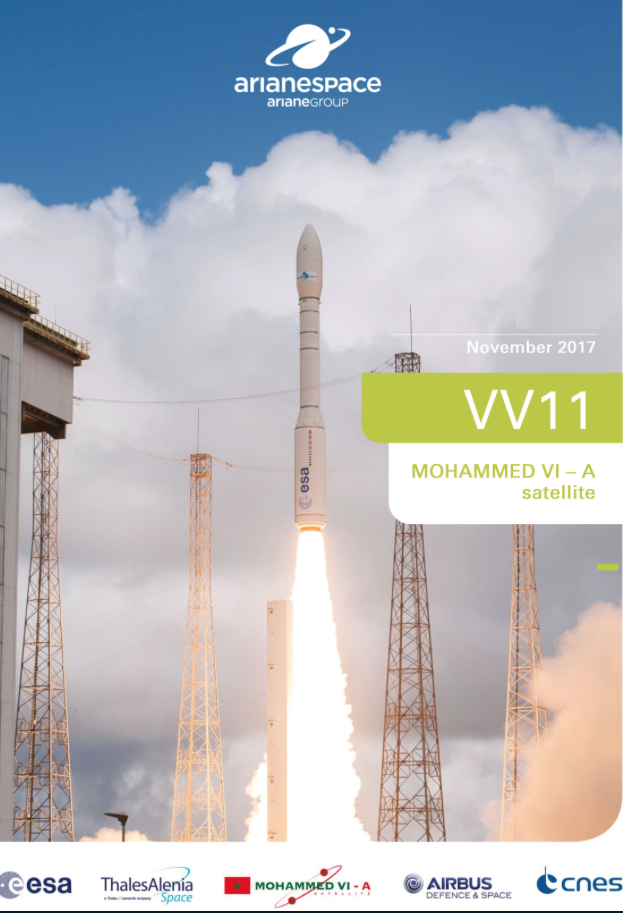 A kingdom's satellite will be launched that will provide Earth observation services.
Thales Alenia Space is the system prime contractor and Airbus as co-prime for the MOHAMMED VI, an Earth observation satellite built for the Kingdom of Morocco. MOHAMMED VI will be used primarily for mapping and land surveying activities, regional development, agricultural monitoring, the prevention and management of natural disasters, monitoring changes in the environment and desertification, as well as border and coastal surveillance.
Thales Alenia Space, as system prime contractor, supplied the payload, including the optical instrument, the image transmission subsystem, and the ground segment for image processing and production. Airbus, as satellite prime contractor, was in charge of its integration, as well as supplying the platform and the ground segment for mission planning and satellite control.
To watch a live, high-speed online transmission of the launch (including commentary from the launch site in French and English), go here on November 7, 2017 starting 15 minutes before liftoff.