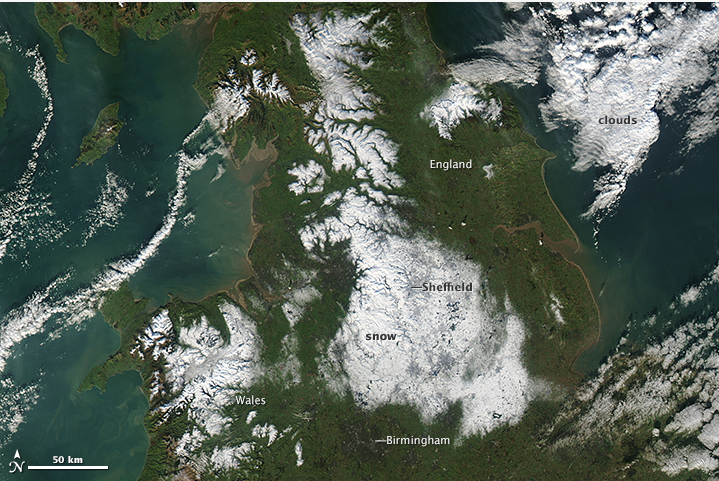 [SatNews] Is it snow or clouds?
On December 26, 2014, heavy snow started to fall across England and Wales leading to significant travel disruptions. The Moderate Resolution Imaging Spectroradiometer (MODIS) on NASA's Aqua satellite acquired this image on December 28, 2014. White areas across the land are primarily snow and white areas offshore are primarily clouds.
One way to better distinguish snow from clouds is with false-color imagery. In the scene of the Great Britain snowfall pictured here, snow is red and clouds are white.
References and Further Reading:
The Guardian (2014, December 27) Travel chaos in England as snow and gales shut roads, harbors and airports.Accessed December 31, 2014.
NASA image by Jeff Schmaltz, LANCE/EOSDIS Rapid Response. Caption by Kathryn Hansen.
Instrument(s):
Aqua - MODIS