[SatNews] ...partnership focuses on critical infrastructure protection for agencies including public safety agencies, education institutions and social services.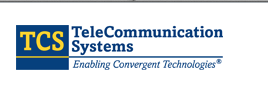 TeleCommunication Systems, Inc. (TCS) (Nasdaq: TSYS), a reliable and secure mobile communication technology, today announced a partnership with L.R. Kimball, a CDI company, to provide network security consulting and services to state and local government organizations. The TCS-Kimball partnership focuses on critical infrastructure protection for agencies including public safety agencies, education institutions and social services. The partnership initiated its first customer engagement this month with a Midwest state-university system for a network security analysis.
L.R. Kimball has a sixty-year history of supporting government, institutional and corporate organizations that today comprise a network of more than 240 clients nationwide. TCS has been a leader in public safety for the last two decades, pioneering cellular and VoIP 9-1-1 call routing, establishing market leadership in the transition to next generation Emergency Service IP networks, and delivering innovative public safety answering point call handling technology. Kimball performs over 1,000 projects annually in the development and construction of a wide range of infrastructures supporting the nation's growth.
LR Kimball Vice President, General Manager, Communications Technology Division, Rick Taormina stated: "In today's environment, no organization that relies on technology to communicate or operate is safe from cyber threats. The volume and variety of these threats are multiplying daily and so is the complexity. With TCS' leadership in military-grade cyber solutions and emergency communication services and Kimball's core IT consulting strengths, we are teaming to help safeguard our clients' operations, assets, and moreover, their ability to serve and protect our citizens."
Cyber threats are of particular concern to public safety organizations as they consider their approach to implementing IP-based next generation solutions. The U.S. General Accountability Office released a 2014 report stating that 911 systems "increasingly rely on the Internet, which makes them susceptible to cyber-based threats that could impact the availability of 911 services."
TCS provides cybersecurity training to the U.S. military, and has provided secure, highly-reliable communication network technology for more than 25 years to federal defense agencies, and wireless network connectivity to state and local public safety operations for more than 16 years. The TCS-Kimball partnership combines the secure infrastructure and communication systems expertise of two industry leaders with cyber operations experience serving public safety, government, military, education and telecommunications customers.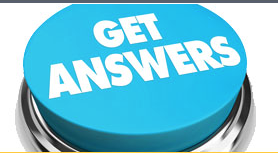 TCS Senior Vice President and Chief Technology Officer Drew Morin stated: "L. R. Kimball is highly respected as a trusted advisor on information security matters to state and local government organizations nationwide. Through this partnership, TCS is taking our significant experience in securing mission-critical communications for federal and defense customers and applying this knowledge on a more local level to support universities, emergency communication centers, social services, and similar entities with hardening the defense of their critical infrastructure against cyber-attacks."
TCS' Cyber Intelligence Group helps harden high-value entities, systems and networks against cyber threats by implementing information assurance best practices, performing vulnerability assessments and investigating cyber malicious activity. TCS' Safety and Security Group supports half of all U.S. wireless E9-1-1 calls, serving more than 140 million wireless and IP-enabled devices, and leads the nation in Emergency Services IP network (ESInet) deployments for public safety. TCS brings together many of the brightest minds in cybersecurity as a resource for research, collaboration and development of best-in-class technologies to protect critical networks. To learn more, visit http://www.telecomsys.com/services/cyber-solutions/default.aspx.
TeleCommunication Systems, Inc. (TCS) (NASDAQ: TSYS) forms the foundation solutions in E9-1-1, text messaging, commercial location and deployable wireless communications. TCS is at the forefront of new mobile cloud computing services providing wireless applications for navigation, hyper-local search, asset tracking, social applications and telematics.
The partnership offers an integrated, end-to-end portfolio of advanced cybersecurity services in network security assessment, policy and procedure review, risk assessment, wireless security assessment, and security awareness training.
Millions of consumers around the world use TCS wireless apps as a fundamental part of their daily lives. Government agencies utilize TCS' cybersecurity expertise, professional services, and highly secure deployable satellite solutions for mission-critical communications. Headquartered in Annapolis, MD, TCS maintains technical, service and sales offices around the world. To learn more about emerging and innovative wireless technologies, visit www.telecomsys.com.