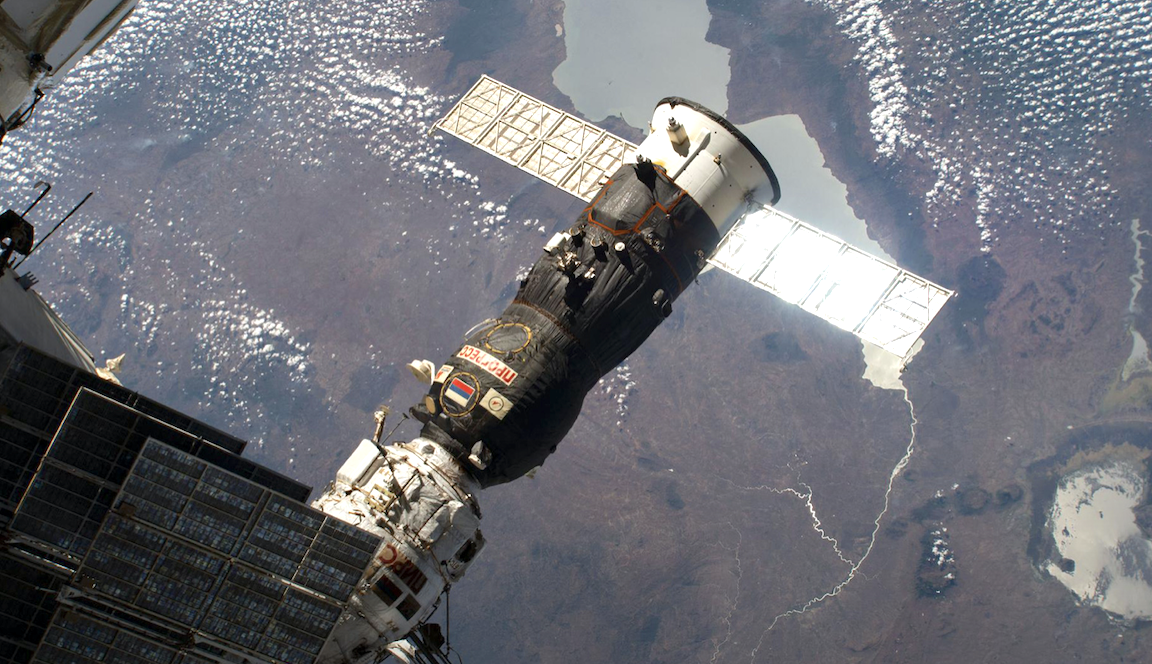 The Progress 74 (74P) cargo craft from Roscosmos rolled out to its launch pad at the Baikonur Cosmodrome in Kazakhstan.
The 74P resupply rocket from Russia is now standing vertical at the launch site in Kazakhstan having rolled out early Wednesday morning from its processing facility.
It will blast off Friday at 4:34 a.m. loaded with new station hardware and crew supplies.
Cosmonauts Alexander Skvortsov and Oleg Skripochka will monitor its arrival on Monday when the 74P automatically docks to the Pirs docking compartment on Monday at 5:38 a.m.
They checked out the tele-robotically operated rendezvous unit (TORU) today in the unlikely event they would need to remotely maneuver the 74P to a docking.