[SatNews] SMi will be in London on March 4-5, 2015 where attendees will hear from a line-up of high level military and industry speakers delivering unique insight into the role of space as a key component in future military communications. The conference program will feature four keynote addresses, 15 thought provoking presentations, case studies and unrivaled networking opportunities throughout the two day event.
SMi's 10th annual Military Space conference will bring together leading experts in the field of space technology. Topics addressed will range from satellite communication, surveillance, missile defense as well as national updates. Hear up-to-date presentations from an international panel of speakers and learn how the militarization of space is evolving; including military cooperation, utilization of space data, missile defense and European approaches to space operations and the operational challenges which lay ahead.
The role of technology is becoming increasingly prevalent in modern warfare and the use of space in operations has grown and continues to do so. The utilisation of satellites has been one of the main areas of development; navigation and mapping has been made possible via GPS data; satellites are also being used to transfer long-range communications and are an increasingly a key component of mobile deployable systems.
Attendees will have the chance to explore the latest advances in ballistic missile defence, space operations, high frequency communication, space situational awareness, Earth imaging, space debris, risks for future space missions and satellite communication for internal security.
The list of confirmed organizations to attend Military Space 2015 is as follows: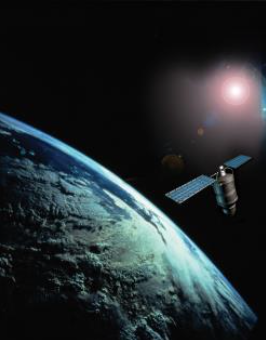 U.K. Space Agency
U.S. Department of State
France MoD
FMV (Swedish Defence Material Administration)
Airbus Defence and space
German Air Force
NATO
Spanish Armed Forces
U.S. Embassy
U.S. European Command (EUCOM)
Swedish Defence Research Agency
U.K. MoD
Egyptian Defence Office
European Defence Agency
MoD Spain
National Academy of Sciences
Nigerian Navy Headquarters
Republic of Singapore Air Force
European Global Navigation Satellite Systems Agency
European Union Satellite Centre
Ability Sat
Beijing Siongyu Space Technology Corporation
Cranfield University
Institute for strategic research of "École Militaire" (IRSEM)
U.K. Foreign and Commonwealth Office
plus many more.
The conference program will feature 4 keynote addresses including an opening address from the host nation:
Group Captain Martin Johnson, Space Security Policy, U.K. MoD Presenting on: Space Security and Operations: a U.K. MOD perspective
Peter Woodmansee, HQ U.S European Command Missile Defense Program Manager, EUCOM Presenting on: Space and Missile Defense Operations
Professor Richard Crowther, Chief Engineer, UK Space Agency Presenting on: Blurring the boundaries: Dealing with Dual Use Space Systems within Governance/Security Frameworks
Kenneth Hodgkins, Director of Space and Advanced Technology, US Department Of State Presenting on: International cooperation in Promoting a Global Navigation Satellite System (GNSS) of Systems
To download the full event program including speaker details, or for more information or to register please visit Space Security Policy, U.K. MoD
With just over one week to go, attendees are advised to secure their seat to have the chance to network with high level military personnel and space agency representatives from across the globe including: U.K., U.S.A., France, Singapore, Germany, China, Sweden, Nigeria and Spain.