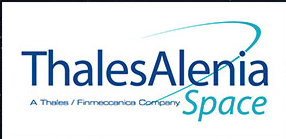 [Satnews] Thales Alenia Space is happy to announce today that Europe's ExoMars spacecraft was successfully launched from the Baikonur Cosmodrome in Kazakhstan using a Proton-M Rocket. After a successful separation from Breeze as expected, a nominal solar panels deployment, ExoMars has sent its first positive "health check".
Its long journey of almost 500 million km through space has started, aiming for the Red Planet that has fascinated humanity from time immemorial. Among the trace gases that the mission will study, methane is particularly interesting, as on Earth it is often an indicator of life. This first ExoMars mission will try learn more about methane, its concentration, and distribution. It will also seek to establish if its origin is biological or geological—a challenge facing the instruments carried by ExoMars.
"It is not easy to describe our excitement after the success of this historical launch—stated Donato Amoroso, CEO of Thales Alenia Space Italia and Deputy CEO of Thales Alenia Space—Once again the technology, know-how and experience of Thales Alenia Space make us key players in space exploration. Today we are celebrating the first crucial stage of an extraordinary international program, fruit of the cooperation between the agencies and industry—continued the CEO—but we are ready to take the next steps in ExoMars, thanks to the professional work of our engineers and specialized technicians."
The ExoMars 2016 mission is composed of an orbiting module, called TGO (Trace Gas Orbiter) that was integrated at the Thales Alenia Space plant in Cannes, and a descent module, called EDM (Entry descent landing Demonstrator Module), built at the Thales Alenia Space plant in Turin.
Finmeccanica's Avionics and Space Systems Division also contributes to the ExoMars program by supplying generators and units on the EDM module, with the stellar attitude sensors for the TGO and with the core of the CASSIS optronic observation instrument.
Telespazio (Finmeccanica 67 percent, Thales 33 percent), through its subsidiary Telespazio VEGA Deutschland, is in charge of developing the Mission Control System for monitoring and controlling the TGO in 2016.
The spacecraft will arrive on Mars after a cruise of about seven months. On October 16, 2016, the descent module will separate from the orbiter and, after a three-day coasting phase, will reach the boundary of the Martian atmosphere, the so-called entry interface point, located approximately 120 km above the planet's surface.