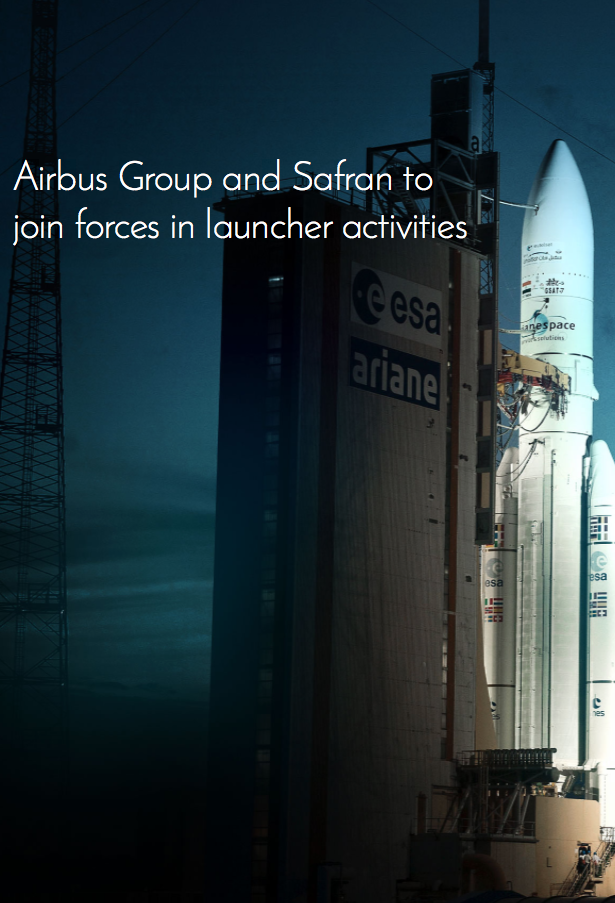 Airbus Safran's Statement
This 230th Ariane 5 launch missions demonstrates the success of the steps that have been taken by the Airbus Safran launchers teams and parent companies to improve the performance and competitiveness of this launch vehicle.
Since January of 2015, Airbus Safran Launches has been the prime contractor for the Ariane 5, with the company overseeing more than 550 companies, of which more than 100 are SMEs, in 12 European countries. The entire industrial supply chain is managed by Airbus Safran Launchers, from the mission's flight software to the final vehicle configuration. The company also is the prime contractor for the Ariane 6, with that vehicle's maiden flight scheduled for 2020 and is expected to replace the Ariane 5 sometime in 2023, offering an expanded flight envelope and a wider range of missions, all at a significantly lower price.
This Arianespace launch pushed 10.730 tons into space, which is a new record for the Ariane 5 launch vehicle—the previous record was 1.5 tons, which was set in February of 2013. This was the 8th Ariary 5 launch and the 56th using the Ariane 5 ECA. As of this successful mission, there have now been 60 consecutive launch successes using a Vulcain® 2 engine.
When these two satellites reach their geostationary orbit using their onboard propulsion systems from their current transfer orbit, they will exactly follow the rotation of the Earth, which will allow them to have a persistent view of the same point, corresponding to one third of the planet under watch.
Upon reaching orbit, the satellites will transmit TV signals, telephone and/or Internet data as well as meteorology.
Airbus Defence and Space is a 50 percent shareholder in Airbus Safran Launchers and is the main industrial partner of the Ariane 5 launcher, with the rocket specifically designed to place heavy payloads into their assigned orbital slots.