Making important decisions on any level can achieve best results with more information rather than less. And with that concept imagine the amount of information required for determining what is best for U.S. defense and space interests and dealing with developing new space systems.
A report Acquisition Reform Regimes on Their Own Terms: Context, Mechanisms, Effects, and Space Program Impact, is now available from The Aerospace Corporation's Center for Space Policy and Strategy (CSPS) to assist decision makers urgently developing new space systems' acquisition plans to help protect U.S. interests. This insight provides decades of defense and space acquisition reforms and best practices.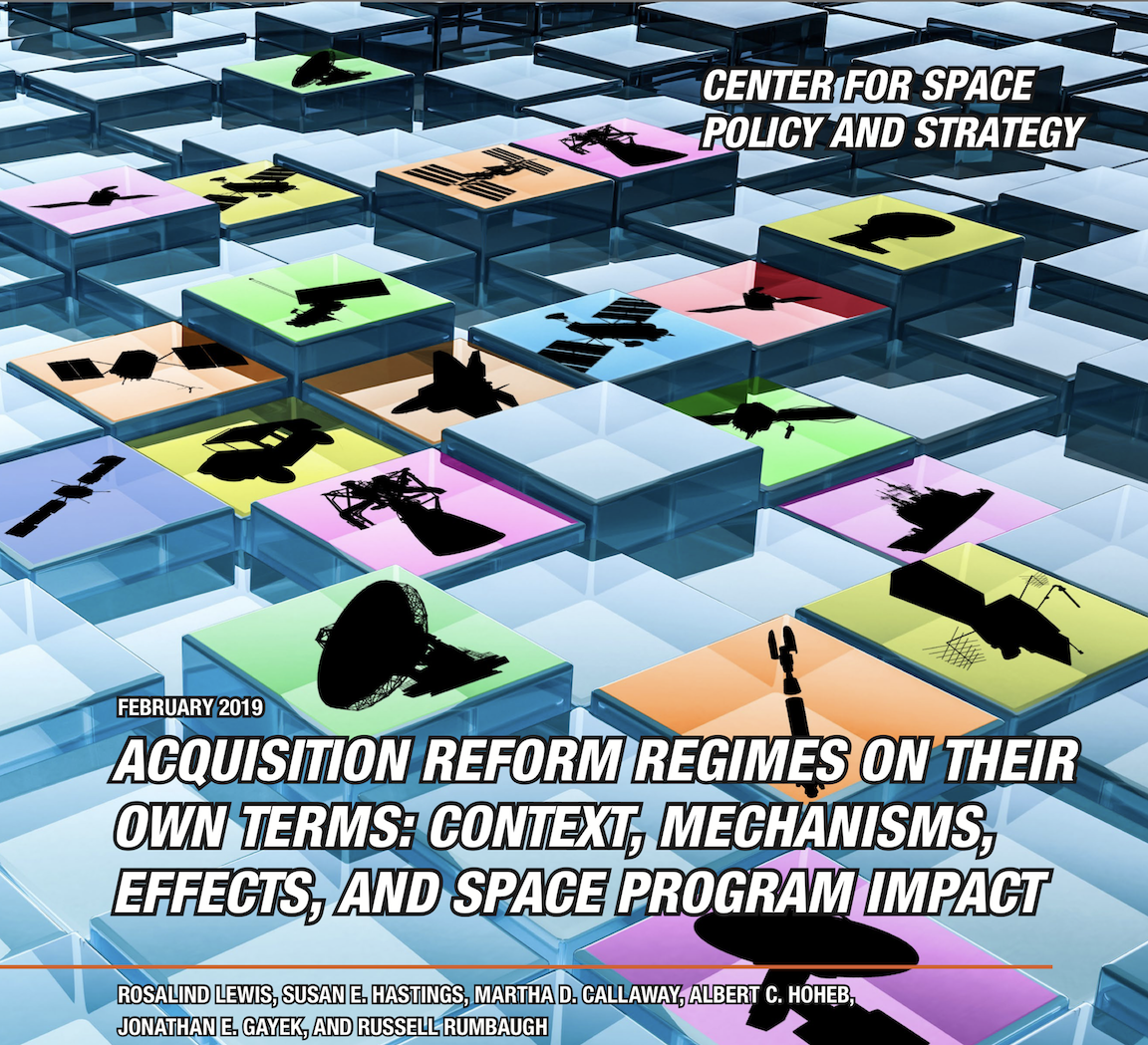 Rosalind Lewis, principal director of Aerospace's Acquisition Analysis and Planning Subdivision and co-author of the CSPS report stated that understanding why changes were made in previous defense and space acquisition programs is key to guiding new discussions to field rapid capability and flexibility for acquiring new space systems.
Significant recent developments affecting space acquisition include a call in the Fiscal Year 2018 National Defense Authorization Act (NDAA) to identify a "sole authority" for organizing, training and equipping future space operations.
President Trump called for the establishment of a new military branch, the Space Force. The FY19 NDAA asked the Department of Defense (DoD) for a report on how to acquire space systems. This led to a DoD proposal for a new Space Development Agency to ensure that a Space Force would have the personnel, assets and capabilities to support our nation's military interests in space.
Finally, on December 18, President Trump ordered the creation of the U.S. Space Command to employ space capabilities and lead space operations.
Jamie Morin, vice president and executive director of CSPS added that this year, they saw numerous government mandates to treat space programs uniquely with more resources. They hope that this report provides a good understanding of why acquisition changes need to be made to achieve the critical goal of accelerating our space capabilities.
The CSPS report analyzes the effects of past acquisition reform initiatives that were implemented during six acquisition regimes. Each regime reflected various legislative and regulatory changes, as well as structural changes and initiatives attempted during its time. Each succeeded on its own terms by improving systems and outcomes without having sole responsibility for any specific program.