There will be no launch of SpaceX's Falcon 9 launch of Hisdesat's PAZ satellite to low-Earth orbit today, Wednesday, due to strong upper level winds. SpaceX is now targeting Thursday, February 22 from Space Launch Complex 4 East (SLC-4E) at Vandenberg Air Force Base, California.
The instantaneous launch opportunity of Spain's first spy satellite, PAZ, is at 6:17 a.m. PST, or 14:17 UTC. The satellite will be deployed approximately eleven minutes after launch.
Named Paz [Peace], the 160 Million euro unit will lift off aboard one of the Falcon 9 rockets. SpaceX will not attempt to recover Falcon 9's first stage after launch.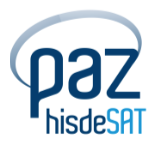 Falcon 9's first stage for the PAZ mission previously supported the FORMOSAT-5 mission from SLC-4E in August 2017.
Originally scheduled for launch from the Yasny Launch Base, Russia, in 2014, the scheme was delayed due to Russia's annexation of Crimea that year, leading to the expense of a 15Million euros International Court of Arbitration legal battle between Hisdesat and Moscow-based space company Kosmotras.
While the U.S. launch will be more expensive totaling approximately 53Million euros, industry sources revealed that the cost has been reduced by including several mobile internet satellites sharing the launch.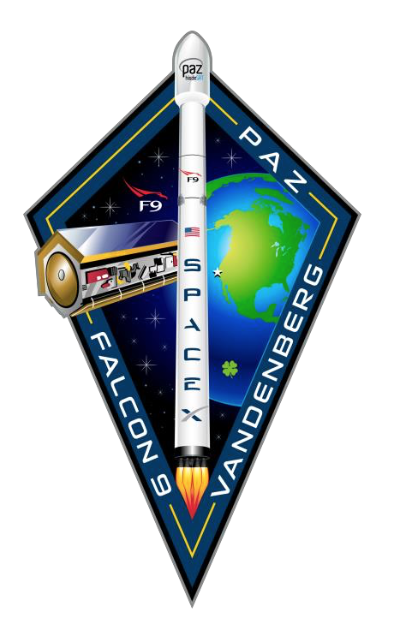 Hisdesat's PAZ satellite is equipped with an advanced radar instrument designed for high flexibility, and with the capability to operate in numerous modes allowing for the choice of several different image configurations. It will be able to generate images with up to 25 cm resolution, day and night and regardless of the meteorological conditions. Designed for a mission life of five and a half years, PAZ will orbit Earth 15 times per day, covering an area of over 300,000 square kilometers from an altitude of 514 kilometers and a velocity of seven kilometers per second. On its slightly inclined quasi-polar orbit, PAZ will cover the entire globe in 24 hours, serving both government and commercial needs.
PAZ also features a sophisticated Automatic Identification System (AIS), simultaneously combining for the first time ship AIS signals and Synthetic Aperture Radar (SAR) imagery, increasing the monitoring capacities of the maritime domain worldwide. It will also be equipped with a Radio Occultation and Heavy Precipitation experiment (ROHP) from the Institute of Space Science del Consejo Superior de Investigaciones CientiÌ