Germany was the scene for a gathering of notables, 60 guests from the space sector as well as the political arena, who were pleased to find out more about Europe's new Germany-made geostationary satellite platform.
At a joint information event held with the German Aerospace Center DLR, OHB System AG commenced the unofficial countdown for the launch of the first satellite from the SmallGEO range, H36W-1.
"The SmallGEO platform has restored system capabilities for German telecommunications satellites after a hiatus of a good 20 years," said Marco Fuchs, CEO of OHB System AG, going on to say that the launch of the satellite was of particular importance for OHB for a number of different reasons: "Our vision of developing a geostationary satellite in the 3-ton class for the commercial market has become reality: this marks the first time that an OHB-developed telecommunications satellite is being launched. We have designed and built H36W-1 for our first commercial customer, the Spanish satellite operator HISPASAT."
In his greeting words, the Senator for the Economy, Labor and Ports of the Free Hanseatic City of Bremen, Martin Günthner, said that the SmallGEO was a "genuine son of Bremen", "The idea of entering a new market below the one for conventional large geostationary satellites with smaller flexible satellites was forged by space visionary Manfred Fuchs and was designed and developed in the 'City of Space'," he said.
Bearing the name "H36W-1", the first SmallGEO satellite is currently being readied at the ESA spaceport in Kourou for its launch in the night from January 27, 2017 to January 28, 2017. The telecommunications satellite is based on the new SmallGEO satellite platform developed by OHB System AG under the European Space Agency's ARTES (Advanced Research in Telecommunications Systems) program. H36W-1 was developed in a public-private partnership comprising the ESA, Spanish satellite operator HISPASAT and space systems specialist OHB System AG. After being integrated in HISPASAT's fleet of satellites, H36W-1 will orbit at an altitude of 36,000 km, where it will help to supply Spain, Portugal, the Canary Islands and South America with multimedia services. Hispasat 36W-1 features the innovative RedSAT regenerative payload, made up of a processor and an antenna that actively receives reconfigurable beams to provide HISPASAT with greater flexibility in its communication services.
Gerd Gruppe is the DLR Executive Board Member responsible for the Space Administration in Bonn. He manages and oversees Germany's contributions to the European Space Agency as well as the national space program on behalf of the German Federal Government. At the event, Gruppe emphasised the importance of the SmallGEO program for Germany: "With SmallGEO, Germany is gaining a new system capability. This makes our industry stronger—even in the competitive international market. Furthermore, this is a key objective of Germany's space strategy."
Thanks to the contribution of OHB as the general contractor, Tesat-Spacecom GmbH from Backnang as the principal contractor for the telecommunications payload and Jena Optronik GmbH as the supplier of the star sensors alongside other small and mid-sized companies, German manufacturing content for H36W-1 is extraordinarily large. Representatives of Tesat-Spacecom GmbH and Jena Optronik GmbH were also present at today's event to answer any questions. Managing director of Tesat-Spacecom Günther Adam described the unique features of the payload, "At long last, our telecommunications payloads from Backnang have found in SmallGeo an optimum German-sourced satellite bus. That is why we are all the more delighted to be involved in the next European SmallGEO satellite project, EDRS-C, after the completion of H36W-1."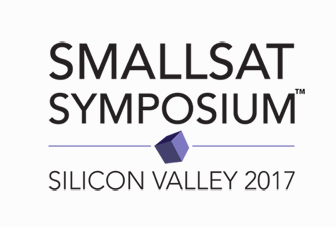 The SmallGeo platform has a modular structure and is highly versatile due to the different possible configurations. The conventional configuration with a chemical propulsion system ensures earliest possible deployment thanks to minimum transfer times to the geostationary orbit after the satellite has been separated from the launcher. The FLEX configuration features a fully electric propulsion system, allowing the payload capacity to be almost doubled despite the same satellite mass. A further configuration combining a chemical apogee motor with electric propulsion systems is optimized for Earth observation applications. Accordingly, COO Andreas Lindenthal is confident about the future of the SmallGEO family. "With SmallGEO we are entering into a market with a great future. We not only have strong demand on the part of commercial customers but are also able to address the institutional market to optimum effect in both the telecommunications segment and with Earth observation. In addition, the SmallGEO family is an innovation platform that will generate decisive impetus for all programs in the OHB Group."